Put Insulation, Heating & More on your Mortgage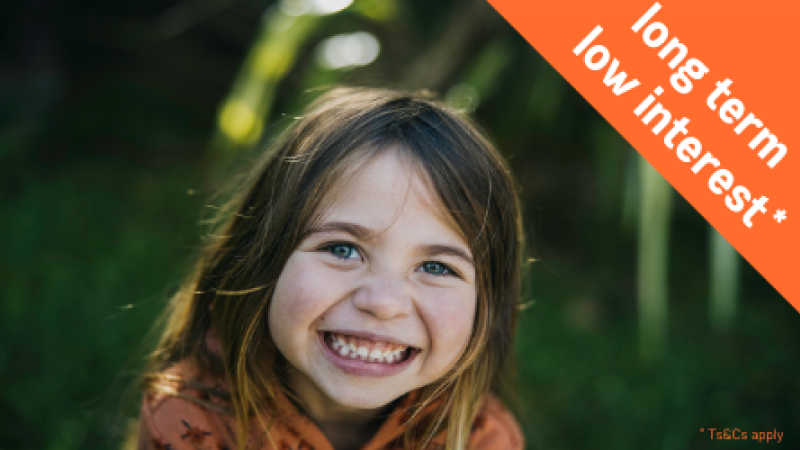 Product description
Product details
Put energy efficiency products on your mortgage.
As insulation and heat pumps are an investment in your property with a positive pay-back - this can be an effective option to finance your home's improvement.
The lowest finance interest cost is typically your mortgage rate. Most banks allow the cost of insulation and other energy efficiency products to be added to home mortgages and some waive set-up fees.
The costs of energy efficiency products can be incorporated into your existing mortgage over the same term or as a shorter term loan at the same interest rate. You should seek financial advice from an independent broker or finance expert if you are uncertain about proceeding with this finance option.
Two Banks offer low or no interest loans for Insulation & Heat Pumps
We make mortgage top-ups simple.
As it can be intimidating making adjustments to your mortgage, we try to keep it simple for you.

Brightr has a broker who can coordinate all the financial and legal requirements with you over the phone*. Currently the broker service we offer is available to ANZ, Westpac, ASB and Sovereign mortgage holders only.
For BNZ mortgage holders, we can arrange for the bank to contact you over the phone to set up the top-up funding for your energy efficiency products. We can discuss this and other finance options with you at a no-obligation home assessment. Contact us today to find out more.
*Some bank terms & conditions will apply.
A lower interest rate over a longer period than you need may accrue higher overall interest costs.
Some of the participating banks have agreed to waive associated fees. Some terms and conditions apply including any LVR restrictions.
You should seek financial advice from our independent broker or another finance expert if you are uncertain about proceeding with this finance option.
3 questions & answers about this product
What interest rate will apply?
Typically the interest rate will be the same as your mortgage rate which is usually lower than Personal Loans and Credit Card interest rates. It may also be lower than the rates in the Local Council Targeted Rates programmes for insulation and heat pumps.
What products are allowed to be added?
Insulation, heat pumps, ventilation and LED downlights can generally be added but what is accepted varies by bank. Some banks will waive top-up fees for energy efficiency products.
Is there a minimum amount for the mortgage top -up?
Some banks do impose a minimum top-up in the vicinity of $5,000.
Ask a question about Mortgage Top Up
Let's Chat
We give advice and quotes on a range of products to make your home or investment property warmer, healthier and more energy efficient. Contact our Brightr team who'll take you through how improving your property can be made easy.
---
Hate filling in forms? Call us direct 0800 888 766
We answer 24 hours, 7 days a week so call us anytime.