South Taranaki: Put Insulation or Heating on Your Rates
South Taranaki District Council let's you pay off insulation and heat pumps on your Rates with up to 9 years to pay.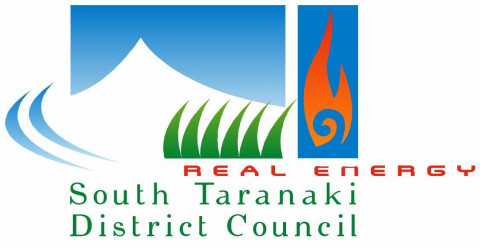 You can put the cost of home insulation or a heat pump on your South Taranaki District Council's rates. We're proud to be an approved provider in the South Taranaki District Council's 'Warmer Homes' Scheme available for homes built before 2000. The Scheme lets you get home insulation or a clean heat such as a heat pump, and pay them off via a targeted rate on your rates bill over up to 9 years.
We can make the process easy for you with a free home assessment including recommendations, and a quote, and we'll help you with the paperwork.
Let's Chat
We give advice and quotes on a range of products to make your home or investment property warmer, healthier and more energy efficient. Contact our Brightr team who'll take you through how improving your property can be made easy.
---
Hate filling in forms? Call us direct 0800 888 766
We answer 24 hours, 7 days a week so call us anytime.
Insulation or heat pump funding.
There is up to $3,900 (inc GST) of funding support for insulation OR up to $5,000 for clean heat (eg heat pumps) for ratepayers under the Scheme (as long as your insulation is up to standard). A $200 admin fee will be added to each application but may be paid off as part of loan. To be eligible for the Home Energy Scheme funding you must submit a complete application form and:
You must be a South Taranaki District Council ratepayer for the property to be insulated
Your home must have been built before 2000 (for insulation only)
You must be up to date with payments on your rates
You must have a quote from a STDC approved insulation provider such as us!
Your home must be insulated to apply for finance for the heat pump
Brightr is an approved provider under this council scheme and we can also give you obligation free quotes on ventilation, LED downlights, hot water management systems and other energy efficiency products. Only insulation and clean heating can be paid of on your rates however.
How is the funding repaid?
The funding is repaid through your regular rates bill and is itemised as a "targeted rate". The repayments are over a period of 9 years and you can make additional repayments if you wish to pay it off earlier.
If you sell your house before fully paying off the financial assistance you are legally required to disclose the existence of the targeted rate to potential buyers. Alternatively you can pay the outstanding amount off in full prior to selling.
What is the interest rate?
The targeted rate is interest bearing to cover the council's costs. The current interest rate is 7% per annum and is reviewed annually.
Insulation of up to $3,900 would have an approximate repayment of $48 per month. Read more or contact us today and we'll make the process easy.
We can help with rental properties too.
For rental properties it will be mandatory to meet the 5 Healthy Homes Standards by July 2024, so the Council's Warmer Homes Scheme is a great opportunity for landlords to bring their houses up to spec, particularly as there are no more government subsidies available for rentals. Book a Home Assessment with us today and we'll make the process easy for you - we'll provide you with recommendations and a quote and help you with the paperwork.
Get a Quote or