26 July 2020
Put up to $10,000 for insulation and more on your rates and pay 0% interest.
New Plymouth ratepayers can now get insulation, EECA approved heat pumps, extractor fans, ventilation, moisture barrier, LED lights and pay for them through your rates bill as part of the New Plymouth District Council's Home Energy Scheme*. You can apply for either:

A loan of up to $10,000* to be repaid over 5 years with zero interest.
A loan of up to $10,000* to be repaid over 9 years at 3.25% interest.
Read more here or book your free home assessment today and we'll give you free advice on what your home needs, a no-obligation quote, and help you with the Council paperwork.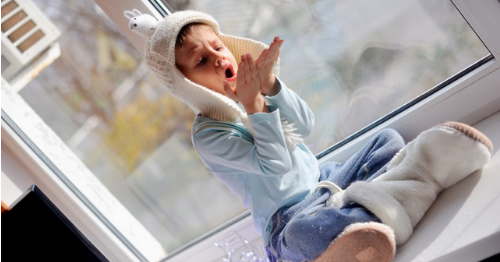 The aim of the programme is to make New Plymouth homes more comfortable and healthy by offering an easy finance option for home energy solutions which can be paid off over up to 9 years. We're also an approved partner in the South Taranaki District Council's rates programme.
Brightr is New Zealand's largest insulation retro-fitter and is also an approved insulation and heat pump provider under the government's EECA programme with an excellent reputation for customer service and high quality installation. Our Brightr branch in New Plymouth has experience supporting the needs of Taranaki homeowners and landlords.
*Terms and conditions apply. To cover work and loan amounts includes GST.

You can trust Brightr
Brightr (previously Smart Energy Solutions) in Taranaki is a one-stop-shop that can give you quotes on ceiling insulation, underfloor insulation, on ground moisture barrier, heat pumps, ventilation and heat transfer systems, extractor fans for kitchens and bathrooms, LED downlights and more.
Our Taranaki base is in New Plymouth and we can visit you in your home anywhere in the greater Taranaki region including Stratford, Hawera, Eltham, Opunake, Manaia and more. Because we sell a wide range of home energy efficiency products, you can rely on us to recommend the products your home needs first for maximum effect.
New Plymouth homeowners can enjoy our total home approach from a NZ owned business approved by leading organisations like EECA and the New Plymouth District Council. You can read more about our Taranaki team - our products, services and community involvement here.
You can also trust the products we supply as we only work with leading brands including Mammoth Modern polyester insulation, Pink Batts glasswool insulation, Mitsubishi Electric heat pumps, Panasonic heat pumps, Rinnai heat pumps, SmartVent, SmartVent Evolve and heat transfer systems, to name a few.
Whether your focus is on being energy smart, healthier, more comfortable or improving your home's sustainability, trust Brightr.
Read More: