10 December 2013
LED Christmas Lights Could Save America $90 Million
LED lights are so much more energy efficient than incandescent bulbs that America could save $90 million by switching to LED Christmas lights.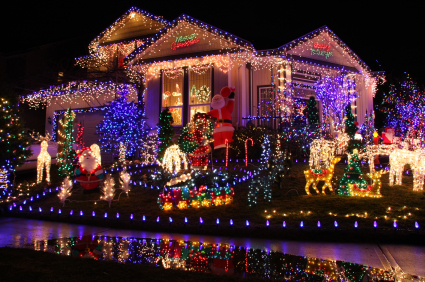 The Americans love to cover their houses in Christmas lights - virtually every street looks like Franklin Road in Auckland.
An article in the Huffington Post reported that if Americans swapped to energy efficient LED Christmas lights approximately 700 million kilowatts could be saved - around $US 90 million!  The data supplied by the Environmental Protection Agency in America stems from the fact that LED lighting are use 80% less energy than a traditional incandescent bulbs generating the same lumins (light).
LED downlights are available in New Zealand from us and LED bulbs can be bought in our supermarkets.
Read the Huffington Post Article.
Learn more about changing to LED Downlights, or book a home assessment with us and we'll let you know what you need.