08 March 2016
Lose the Onesie this winter - get a cozy home now
No need to add extra layers. We have product solutions and finance options so you can afford a warm comfortable home now.
Is your home so cold you're adding extra layers to keep cozy? The good news is now you can afford a warm, comfortable home with us.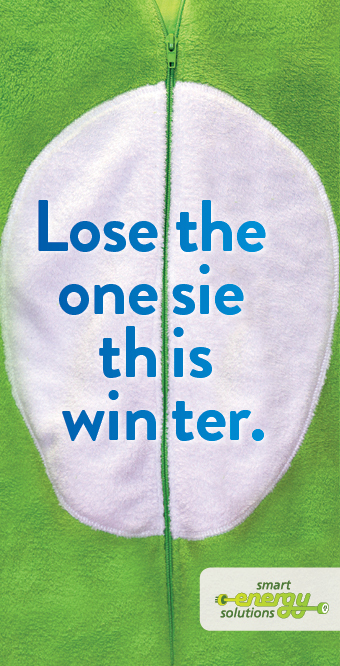 Insulate today, pay later
At Smart Energy Solutions, we can help you take advantage of your local council's Targeted Rates Programme* that lets you spread the cost of your insulation across your regular rates bills. Even if there's not a programme in your area, we can guide you through other financing options and we'll help with the paperwork.
Most of the council programmes require that you are a ratepayer with a good track record of paying your rates, that you use an approved provider such as us and that the home was built before 2000. Terms and conditions do vary by council - all offer insulation, and some offer heatpumps to be put onto your rates, the repayment period is typically 9-10 years but can be paid off sooner, the amount of funding and interest rates varies by council. We can discuss these details when we call or visit you.
As an EECA approved provider we have already helped over 35,000 Kiwi families like yours. We'll visit your home when it suits you and help you choose the solution that works best for your home and budget.
What have you got to lose? Except the onesie.
Book your Free Home Energy Assessment with us today
We will visit your home for FREE at a time that suits you and help you identify what causes your home to be cold, damp or unhealthy.
We can show you how to upgrade your home's heating, insulation, ventilation, lighting and hot water heating. And together we can work out the best solution for your home and budget to make your place a better place.
Call us on 0800 888 766 today or leave your contact details here and we'll call you to check what is available in your area.
Hold onto the heat with these simple tips
1. If you can see daylight under your front door or around your windows, that's where your heat's escaping. Cover your windows with clear plastic film and use weather stripping tape or door snakes.
2. The sun's rays are a free source of heat. Keep your curtains open during the day and close them at night to hold in the heat. Choose thicker curtains which reach the floor.
3. Insulation makes a huge difference to your home. Even if you already have it installed you should check its thickness and that there are no gaps where heat could be escaping.
4. Get a FREE energy assessment from Smart Energy Solutions. We'll help you identify what is causing your house to be cold, damp or unhealthy. Together we can work out the most cost-effective solution to make your place, a better place.