09 February 2015
Right House is now a brand of Smart Energy Solutions forming the largest home energy efficiency company in New Zealand.
The Right House brand is a home energy efficiency brand which is now part of Smart Energy Solutions.  Together we're you're one-stop-shop for products to make your home healthier, warmer and more energy efficient with products including insulatation, heat-pumps, home ventilation, LED downlights and more.
Both Right House and Smart Energy Solutions are providers under EECA's Warm Up New Zealand: Healthy Homes programme offering free and subsidised insulation to eligible homeowners around New Zealand. 
We have experienced salespeople and installers who can make the whole process easy.  Because we sell a range of products we can help you choose wisely in selecting the products that will make the biggest impact on your comfort and power bills.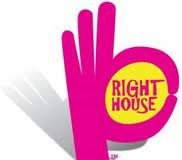 We keep things simple:
we visit you in your home at a time that suits free of charge
we provide information and a recommendation of products that suit your home
we leave you with an obligation-free quotation
we install the product to industry best standard
we can also assist with funding options and/or subsidies
Contact us today on 0800 888 766 or request a free home assessment online.

Existing Right House customers
If you are already a Right House customer you can email us the details of your enquiry including your address and phone number to contact-us@righthouse.co.nz  These will come to us at Smart Energy Solutions and we will assist where we can.