23 August 2020
A standard 5kg clothes dryer costs around $1.05 per load if you use it during the colder months*.
When considering investing in a clothes dryer, here's some great tips:
Make sure your dryer is vented to the outside so the moisture doesn't make the house damp.
Try not to use indoors airing racks or clothes dryers that vent into your house. The moisture in the clothes will end up in your home.
If you're going to use your dryer regularly, look for a model with an auto-sensing feature. Auto-sensing prevents over-drying which saves electricity and is also better for your clothes.
Thoroughly spin-dry the clothes in your washing machine first. It takes a lot less electricity to spin water out of clothes than it does to heat it out.
Clean the lint filter on your dryer after each load.
Make sure your home is well ventilated - contact us today to book your free home energy assessment to find out how.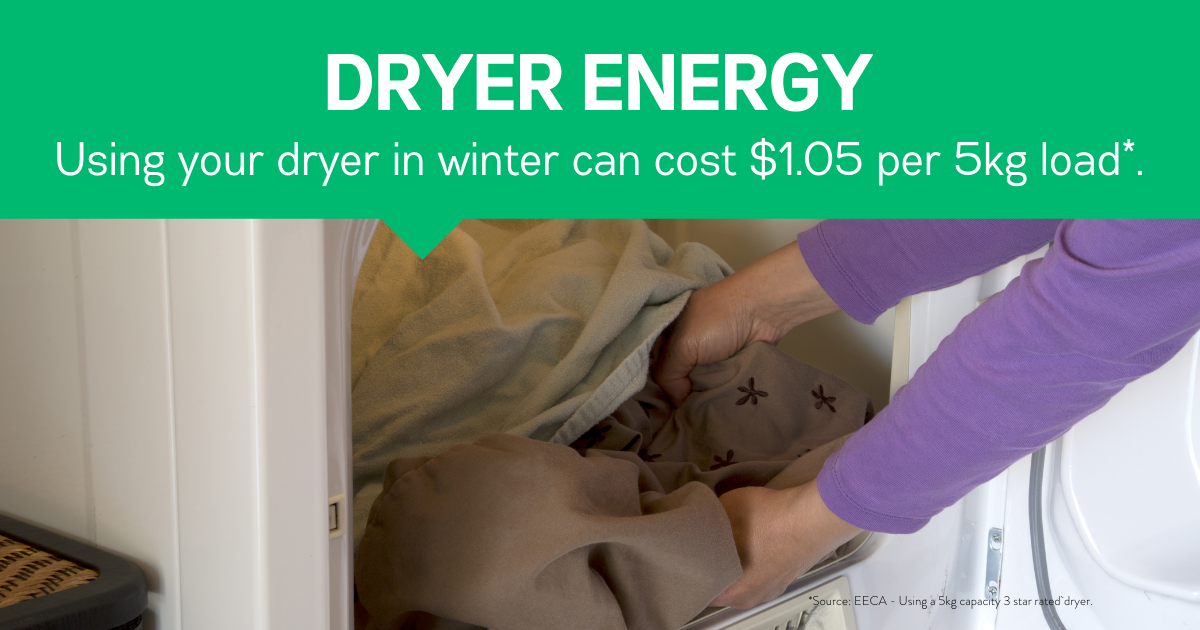 *Source: EECA - Using a 5kg capacity 3 star rated dryer.