01 December 2020
Heat pumps are an affordable option to keep your home cooler in summer and warmer in winter without breaking the bank.
A standard heat pump only costs around 67c a day during summer*. Not as expensive as you thought right?
Before investing in a heat pump, here's some great tips:
Get your insulation sorted first, your home will be easier and cheaper to heat. We can help with that too.
Get the right size heat pump for the space you're heating. If your heat pump is too small it will have to work harder and cost you more to run.
Good installation is fundamental to how well a heat pump performs – we've installed thousands of heat pumps, so know how.
Using your heat pump timer will help you save energy. Programme it to turn on 15 minutes before you get up in the morning or before you get home at night.
Setting the thermostat to the maximum won't heat up your room any quicker, but it can make your heat pump run less efficiently.
Winter in NZ can get cold, but it only costs around 27c an hour to run your heat pump for 8 hours a day during the cold months**.
We can recommend and quote on the best sized heat pump or your home. Contact us today to book your free assessment and we'll get it sorted.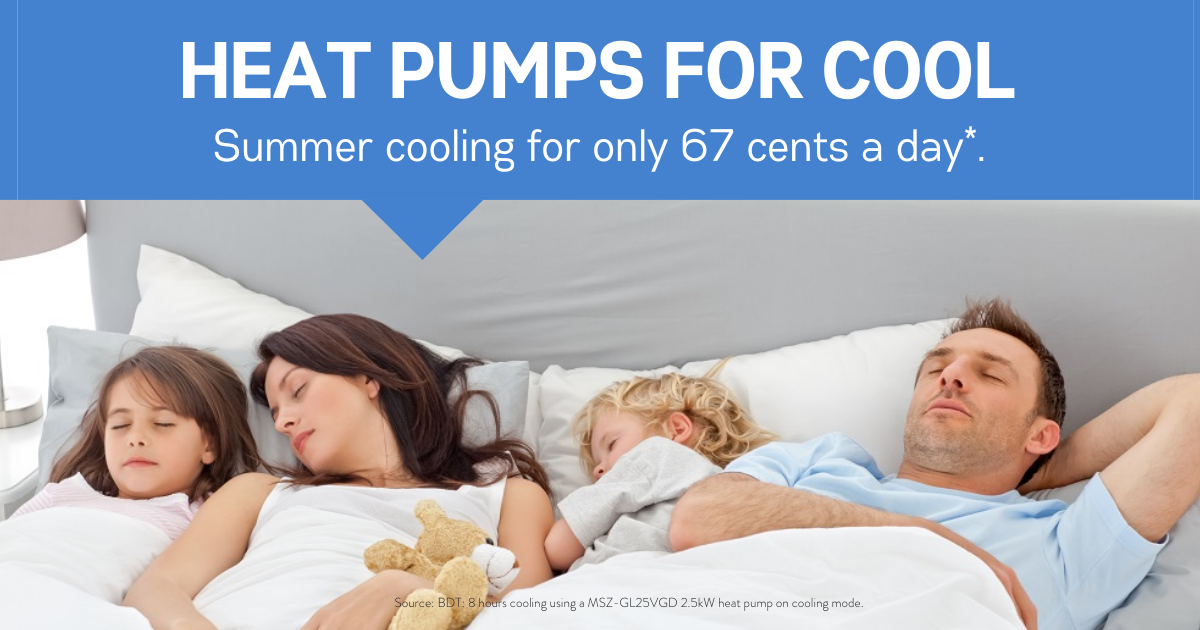 *Source: BDT - 8 hours cooling using a MSZ-GL25VGD 2.5kW heat pump on cooling mode. **Source: EECA - Using a 6kW heat output heat pump, 8 hours a day for 6 months of the year.