19 July 2021
We advise, quote and install insulation, heat pumps and more throughout Tauranga, Rotorua and the Bay of Plenty.
Our team of energy efficiency experts can help you create a warm, healthy, energy efficient home with insulation, heat pumps, home ventilation systems and more.
The friendly Brightr team (previously Smart Energy Solutions) help homeowners in Tauranga, Rotorua, Coromandel and throughout the Bay of Plenty with free home energy assessments to save money and improve the comfort of homes. We have a range of energy efficiency products and can help you choose the best option for your home including insulation, heat pumps, ventilation systems, bathroom and kitchen extractors, LED lighting and more.
Our insulation installation teams are experienced, industry trained and careful. We use only leading brands including Mammoth polyester insulation, Pink Batts glasswool insulation, Mitsubishi Electric, Panasonic & Haier heat pumps and Smartvent home ventilation systems.
With multiple brands we can offer you choice and a solution to suit your home and your budget. Our in-home assessors bring all the information you need on the best products, the latest deals, subsidies and financial support.
Our Team.
The team is led by Carl Vujnovich, who is industry experienced and has been with Brightr since 2012. We're a provider in the government's Warmer Kiwi Homes programme which offers eligible homeowners 80-100% funding towards ceiling and underfloor insulation, and heat pumps (terms & conditions apply).
Our Tauranga-based team have also worked actively with local community trusts for several years, providing low income homeowners with additional funding to help create healthier, warmer Tauranga homes.
Fun and friendly but totally professional - you can read testimonials from happy customers in Tauranga, Rotorua and the wider Bay of Plenty below. You can be confident in booking a FREE home assessment online on 0800 888 766 or here.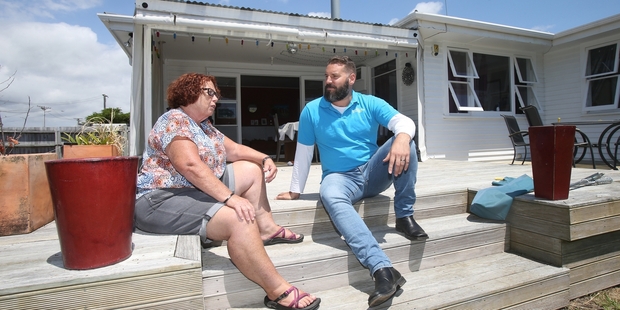 Tauranga & Rotorua Customer Testimonials.
Read some of our testimonials from happy customers in the Tauranga, Rotorua and Bay of Plenty region who now have a warmer, drier healthier home:
"Fast efficient service and met all the promises. Our elderly tenant is now nice and warm in winter." Robyn, Tauranga
"Quick, efficient installation by the workers, very professional." Trivia, Tauranga
"From the word go I was treated with the utmost courtesy and efficiency. The inclement weather played a part on the installation date and it was rescheduled which caused no bother to myself or the company. The installation crew were great and had the job done in no time and left the place neat and tidy. No complaints at all. Well done guys." John, Rotorua
"Prompt delivery, excellent product, friendly and cheerful service". Chris, Tauranga
"10/10 - Because 2 days after it was put in we noticed the carpeted floor felt warmer and it was not so cold in the rooms that have lino on the floor." Johnnie, Tauranga
"The salesperson knew the information but there was no pressure. The installer was excellent and did a careful and tidy job and was very helpful with explaining the operation. After a few days we had some concerns and again he came and inspected the situation and we were happy!" David, Tauranga