Floor Console Heat Pumps vs High Wall Heat Pumps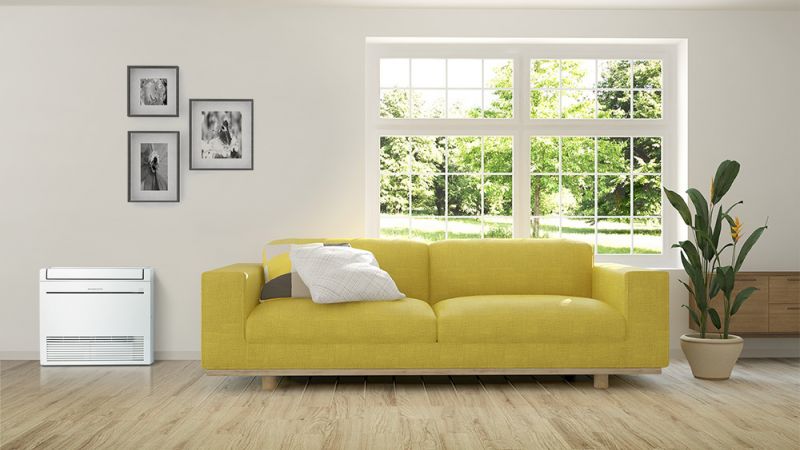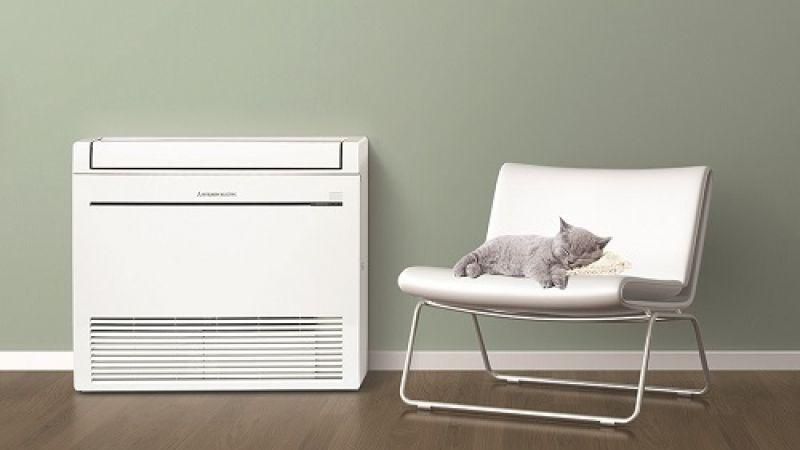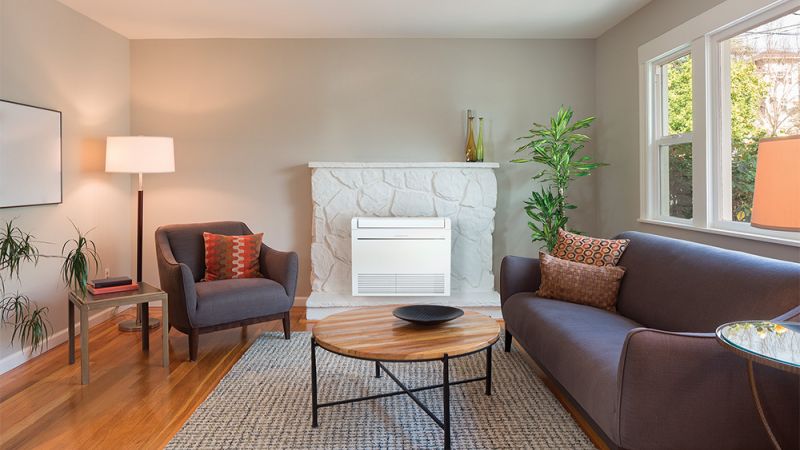 Product description
Product details
Floor Console Heat Pumps
The most common form of heat pump in New Zealand is known as a "high-wall" because that's where it's installed but there are also heat pump options that stand on the floor - these are known as floor consoles.
Floor Console Heat Pump Benefits
Can be installed below windows on an external wall.
The Piping to the outside unit can run under floor.
Faster heating because your sitting at the same level as the unit.
Can be more discrete than a heat pump on the wall.
Easy filter cleaning.
Floor Console Brands
We are an approved installer of floor console heat pumps from Mitsubishi Electric and Panasonic with installation teams all around New Zealand. Mitsubishi Electric have a Hypercore model which is guaranteed to perform even at temperatures as low as 15°C which is great for the South Island and the Central Plateau.
Finance & Funding
ANZ 1% p.a. for 3 years up to $80,000
Mortgage Top-Ups for energy efficiency products
Q Card Finance
5 questions & answers about this product
What is a floor console heat pump?
Rather than mounting the indoor unit of your heat pump/airconditioner on the wall, a floor console sits the unit on the floor. In some situations this is preferable for aesthetic reasons or speed of heating.
Why put a heat pump on the floor?
There are three main reasons:
Personal preference - some people don't want a large heat pump on the wall and consider a floor unit more discrete. Some think the reverse and don't want a floor console heat pump cluttering up the floor.
No room on the wall - The most efficient installation for a heat pump is on an outside wall with the compressor directly behind it - but sometimes due to windows there is no wall space to mount the unit.
Close Comfort - a bit like sitting around a fireplace, some people like to feel the heat close to the heat pump.
Quick comfort - the extension of point three is that a floor console heat pump tends to heat you more quickly since it is mounted at the same level you're sitting at.
How much do floor heat pumps cost?
Floor console heat pumps tend to be more expensive than a high-wall unit. Consider the benefits you get to evaluate if for your situation they justify the extra cost.
Are Floor Console Heat Pumps better in very cold climates?
Some people living in very cold climates prefer floor console heat pumps because they heat you more quickly since the heat is created at the same level.
Like high-wall heat pumps, the efficiency of floor consoles can be affected at low temperatures. In both cases we recommend Mitsubishi Electric and Mitsubishi Heavy Industries who have technology designed to minimise efficiency lost at low temperatures.
How big is a floor console unit?
Dimensions vary from one model and brand to another but the floor console tends to be around 60cm tall and 75cm wide.
Ask a question about Floor Console Heat Pumps