Heat Pump Service
Keeping your heat pump and air conditioner in optimal working condition.
Heat pump & Air Conditioner Maintenance Service
Heat pumps are the most energy efficient form of electric heating & cooling but to operate at peak performance they need to be cleaned and maintained on a regular basis.
We offer an Annual Care & Maintenance Check to make it easy to keep your heat pump's performance, structure and hygiene at optimum levels. Our comprehensive service will ensure your heat pump is operating correctly and efficiently.
The service involves checking both your indoor and outdoor unit plus the remote with a service summary on completion. Scroll down to see our multi-check heat pump service system for complete confidence.
Heat Pump Clean & Service $199
Book a service today
To get your heat pump and/or ventilation system serviced, fill in the form below with your details.
In your message please let us know your what brands/products are needing serviced and your location (either address or town).
---
Hate filling in forms? Call us direct 0800 888 766
We answer 24 hours, 7 days a week so call us anytime.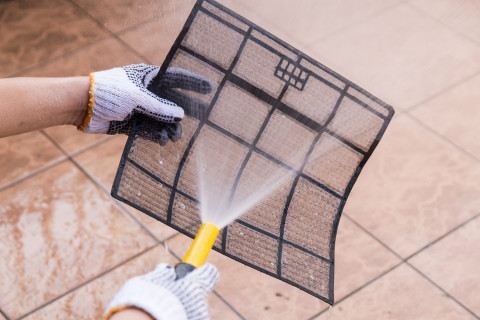 What we will do - all for only $199.
Indoor Unit Service
Check for obvious signs of leakage (against the wall below the unit).
De-grease/dust/wash and rinse the cover.
Remove filters, vacuum and if necessary clean and dry.
Check, vacuum and clean all filters and air-vanes. Inspect for damage.
Test drain.
Spray evaporator coils with degreaser and rinse.
Disinfect evaporator coils.
Check electrical connections.
Test run the unit.
Check for any abnormal sounds or vibrations.
Check the airflow and temperature on heat setting.
Check the airflow and temperature on cooling setting
Clean outside of unit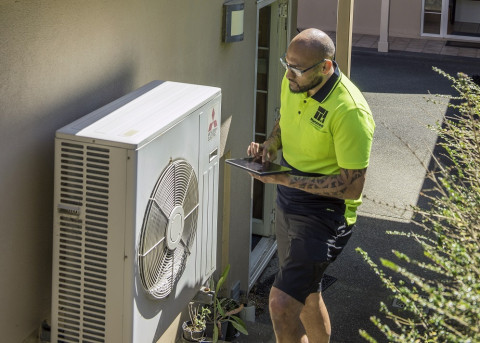 Outdoor Unit
Trim any overgrown foliage encroaching on the unit.
Check outdoor unit is still level and mounts are secure.
Trim any overgrown foliage encroaching on the unit.
Check outdoor unit is still level and secure.
Check for obvious signs oil or gas leaks.
Check for any unusual sounds or vibrations.
Remove any leaf litter and rubbish from underneath or behind the unit
Check for any insect or rodent infestations.
Check for rust or degradation of the unit that may be impairing performance or stability.
Spray condenser coils with degreaser/cleaner and rinse.
Check insulation on pipework and repair if possible
Check fan blades and clean as required.
Test the drain.
Check the ducting.
Check electrical connections.
Remote Control & Follow Up

Replace the remote control battery.
We'll also assist in scheduling a repair call for any damaged or faulty units still within warranty.

Book your Heat Pump service today on 0800 888 766 or here.
Frequently Asked Questions about heat pump servicing
Q. What if I have two heat pumps to be serviced - is it cheaper?
A. Yes. If you have two heat pumps to be serviced, the second unit will cost only $139. Similarly, if you are buying a new heat pump from us, we can service any existing heat pumps while we are at your home for just $139 each.
Q. Why should I get a heat pump service?
A. Regular cleaning of heat pump filters is necessary because lint, dust and dirt can clog the filters - not only harbouring bacteria but also inhibiting air flow which makes your heat pump less energy efficient.
Ensuring your heat pump operates efficiently will save on running costs while good maintenance including filter cleaning and a performance check can help ensure your warranty remains valid.
Q. How often should a heat pump be cleaned/serviced?
The heat pump filter should be cleaned every 3 months. This is something you may be able to do yourself.
A full service of both the indoor and outdoor unit is just once per year.
Q. Can't I service my heat pump myself?
A. If you know what you're doing and are physically able then you certainly can and should clean your heat pump yourself. A full professional clean of both indoor and outdoor unit is more complex and should ideally be done each year or at worst every 2 years.
EECA has a handy video on cleaning the filter from the indoor unit although our service covers much more including ensuring your outdoor unit is both clean, operational and treated to protect it from insects that can void your warranty. Try cleaning the filter of the indoor unit 3 monthly and see if you need professional help on the full service.
Q. What brands of heat pump do you maintain/clean?
We can provide a maintance clean/service for any brand. Including Mitsubishi Electric, Panasonic, Rinnai, Haier, Mitsubishi Heavy Industries and any other. A maintenance service does not require any unique parts or products.
Q. Do you service heat pumps near me?
We can do heat pump servicing at any property within 50km of our branch locations in Whangarei, North West Auckland, South East Auckland, Hamilton, Tauranga, Whakatane, New Plymouth, Napier, Palmerston North, Wellington, Christchurch and Dunedin.
Q. Won't the warranty cover any service issue?
A. Yes the warranty will cover performance issues during the warranty period.
A service call is to do with maintenance not repairs. Think about servicing your car as opposed to getting a mechanic to fix something.
Using Mitsubishi Electric's Warranty as an example:
Owner's Responsibility: The owner is responsible for the correct operation and regular maintenance of the equipment. The correction of any non-product fault or problem is not covered by the warranty. Responsibilities include, but are not limited exclusively to:
Regular cleaning of the air filter(s) and replacement where necessary.
Operation and maintenance of the equipment in accordance with the operating instructions.
Ensuring the condensate drain is kept clean.
Ensuring the air inlet and outlet on the outdoor unit is kept clear of any obstructions (dirt, leaves, plants).
Replacement of exhausted batteries.
The application of additional corrosive protection if the product is installed in a corrosive environment (e.g. sea air, industrial environment, geothermal sulphur contamination).
Regular cleaning of the outdoor unit.