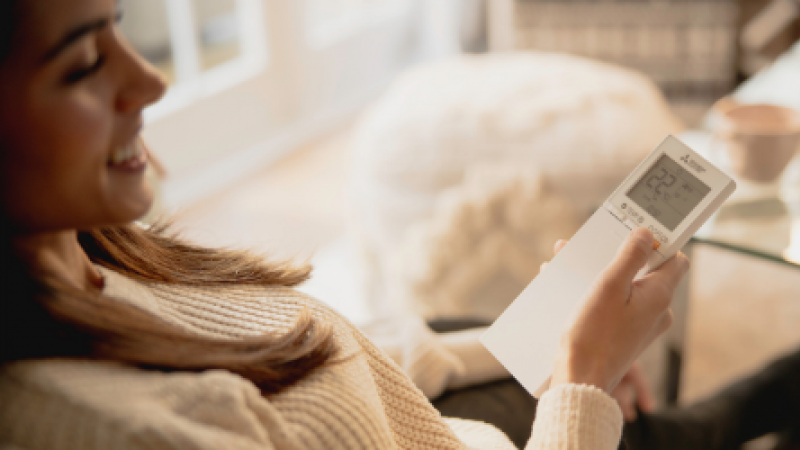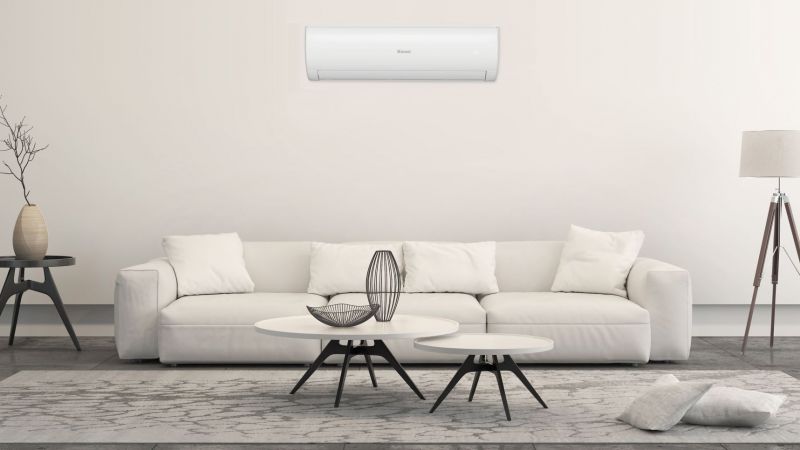 Product description
Product details
The Rinnai Q Series high wall range suits all applications - from small bedrooms up to large lounge and dining room areas.
Inbuilt Wi-Fi technology means you can set it to turn on so you never need to come home to a cold home again.
Using the latest R32 refrigerant, the Q Series achieves excellent energy efficiency with a 5 star rating.
The stylish Q series range is available in 5 sizes, from 2.5kW to 8.4kW.
Read more about Rinnai heat pumps here.
The Rinnai Q Series can heat and cool spaces up to 100m². The heating capability depends on the size of unit, location, and type of insulation in your home.
The Q Series are available in the following sizes.
2.5 kW - suitable for small bedrooms
3.4 kW - suitable for large bedrooms
5.2 kW - suitable for small sized living and lounge areas
7.0 kW and 8.4 kW units suitable for heating large rooms, including open plan areas and apartments.
The Inbuilt WiFi means you can remotely control heating and cooling via Wi-Fi smartphone app.
Read more about Rinnai heat pumps here.

Finance & Funding
One Smart Energy 24 month instalment plan
Council Rates Programmes for Insulation & more
Mortgage Top-Ups for energy efficiency products
ANZ up to 4 years interest-free
Westpac Warm Up Loans
Squirrel Money
Q Card Finance
Heat pumps are considered the most energy efficient form of electric heating for NZ homes. We have a range of financial support available to make installing heat pumps in your home more affordable.
0 questions & answers about this product
Ask a question about Rinnai Heat Pumps
Get free advice and a price on heating & cooling
Create 4 seasons comfort in your home. Get free advice on the best heating, cooling or air conditioning that suits your home and budget. We're here to help and can give you a no-obligation quote.
---
Hate filling in forms? Call us direct 0800 888 766
We answer 24 hours, 7 days a week so call us anytime.