DIY Insulation Hints & Tips.
Hints and tips from New Zealand's largest insulation installer to help you avoid possible pitfalls with DIY insulation.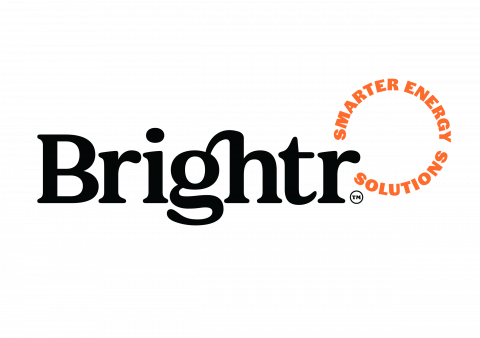 DIY advice from the install experts.
If you're looking to save money by installing your insulation yourself, here are some hints and tips on how to install insulation and to help you avoid a range of potential hazards.
We are Brightr, the new home of Smart Energy Solutions, and are one of New Zealand's largest EECA approved insulation installer having insulated over 95,000 homes. We know what we're doing and you can benefit from our experience.
If you're looking at insulating your own rental properties, you'll need to ensure you meet the new Healthy Homes Standards. Read more on our Landlords Page.
Before you get started.
Understand what's involved. Installing insulation underfloor or in ceilings means crawling around in confined, dirty dusty spaces for several hours. Check that you are comfortable working in closed spaces and will be able to manoeuvre the bulk insulation before committing to doing it yourself. You'll be hunched over for quite some time.
Check for hazards. You never quite know what's under the floor of your house or in your ceiling. Apart from the usual mud, dust, spiders and ants we regularly come across wasp nests, feral cats, and more.
Organise a helper. We work in teams of 2-3 people - not only for speed and safety but also to best physically handle the insulation. It's not heavy but it is bulky and it makes a huge difference having someone to assist.
Read the instructions: You're working around a lot of electrical cabling and potential fire hazards. Make sure you follow the manufacturer's instructions for their materials BEFORE you buy.
Measuring & buying.
Consider the different insulation materials available including polyester, glasswool, polystyrene etc. There are a range of prices but you tend to get what you pay for and some are more difficult or unpleasant to work with than others - for example glasswool/fibreglass insulation can cause skin allergies and so you'll need goggles, face-mask and complete coveralls. We recommend non-itchy Mammoth polyester insulation for DIY.
Select the right R-Value for your location. There are three different climate zones which have different R-Value requirements under the building code.
Choose the best format for your home. There are sections, rolls of blanket, loose fill etc. For underfloor and walls self-supporting sections are best and safest for DIY install. In ceilings we recommend blanket rather than sections so there is no heat loss through the joists, while for confined ceiling spaces that are hard to reach loose-fill is a suitable option.
Measure up carefully. Take care to measure well so you order the correct insulation widths for underfloor or walls as the insulation needs to fit well between the joists.
Don't buy too much. For ceilings a good starting order for blanket insulation is 75% of the house's footprint - you can always order an extra bale but returning surplus might be a problem.
Where to buy insulation. Ceiling and underfloor insulation products, including Mammoth polyester insulation, are available from Bunnings (stocked nationwide), Mitre10 and Mitre10 Mega, Placemakers, ITM, BuildLink and Carters.
Doing it right.
Avoid gaps: Heat flows through gaps like a sieve so the quality of your installation makes a big difference. Gaps around the edge of wall insulation can reduce its effective R value by approximately 3% for every 1mm gap and missing sections of insulation in ceiling, wall or underfloor severely compromises the whole project.
But keep the safety gaps: You need to maintain clearances around incandescent downlights, chimneys and ducts.
Mind your step: Maneuvering yourself and large bales of insulation around in a ceiling is a challenge. Any money you may save installing insulation yourself can be lost by a misstep resulting in a foot through the ceiling.
Major hazards when insulating.
Electrical wiring: Underfloor and in the ceiling there is wiring that needs to be safely managed when installing insulation for your personal safety to avoid electrocution. For DIY underfloor insulation we recommend you use self-supporting forms of insulation that require no staples.
Existing foil insulation: Foil conducts electricity and on several occasions when our advisors are measuring up underfloor insulation they have discovered the whole underfloor foil has been electrically live. Take extreme care when working with foil near electrical wiring to avoid serious injury.
Downlights: To avoid creating a fire hazard, it is critical that insulation is installed correctly around downlights, chimneys and power cables.
DIY or professional installation?
If this is all a bit intimidating then consider getting us in to give you a quote for supply & install. We make the process easy - we have various payment options available, including insulation subsidies and more. Read here and see what is available to you.
We can supply and install it for you.
Our quotes are free and have no-obligation for the supply and installation of ceiling and underfloor insulation, so what have you got to lose?
Let's Chat
We give advice and quotes on a range of products to make your home or investment property warmer, healthier and more energy efficient. Contact our Brightr team who'll take you through how improving your property can be made easy.
---
Hate filling in forms? Call us direct 0800 888 766
We answer 24 hours, 7 days a week so call us anytime.