Heat Pumps Napier - Ventilation & Insulation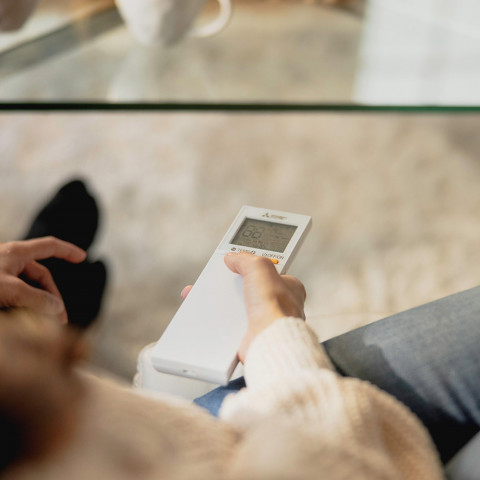 Hawke's Bay Insulation, Heat Pumps, Ventilation & more.
We've been keeping kiwis cool in summer and warm in winter since 2009 through energy efficient solutions.
With trusted, reliable brands of heat pump air conditioning, ceiling and underfloor insulation, ground vapour barriers, ducted heat pumps, panel heaters, home ventilation systems, systems, heat transfer systems, kitchen and bathroom extractors, LED downlights, hot water solutions and more.
We are a provider in the Warmer Kiwi Homes programme with grants to help eligible homeowners insulate and heat their homes (T&Cs apply).
50 - 80 insulation grants
80% heat pump grants
We also can help Hawke's Bay landlords and property managers with heat pumps, extractors, insulation and ground moisture barrier to comply with the 5 Healthy Homes Standards for rental properties.

HEAT PUMP RUNNING COSTS - HAWKE'S BAY
When buying a heat pump it's helpful to know the running costs for your local area. Gen Less has an Efficient Appliance Calculator that estimates the annual heating cost in different regions reflecting how often the heat pump is called on to deal with very low temperatures. We've summarised the performance of some of our models below to give you an idea of Hawke's Bay running costs.
| Brand | Model | Heating Capacity (@ 7Deg C) | Heating Capacity (@ 2 Deg C) | Annual Runnng Cost (Heating) |
| --- | --- | --- | --- | --- |
| Mitsubishi Heavy Industries | SRC20ZSXA-W / SRK20ZSXA-W | 2.70 kW | 3.70 kW | $89 |
| Haier | 1U26MADFRA / AS26PBDHRA | 3.00 kW | 2.2 kW | $120 |
| Panasonic | CU-Z25VKR / CS-Z25VKR | 3.20 kW | 3.50 kW | $122 |
| Mitsubishi Heavy Industries | SRC25ZSXA-W / SRK25ZSXA-W | 3.2 kW | 4.2 kW | $107 |
| Mitsubishi Electric | MUZ-LN25VG2/MSZ-LN25VG2 | 3.2 kW | 4.10 kW | $113 |
| Haier | 1U26JACFRA / AS26FBBHRA | 3.3 kW | 2.55 kW | $129 |
| Panasonic | CU-RZ35WKR / CS-RZ35WKRW | 3.7 kW | 3.40 kW | $136 |
| Mitsubishi Electric | MUZ-LN35VG2/MSZ-LN35VG2B | 4.00 kW | 4.70 kW | $147 |
Source: Gen Less Efficient Appliance Calculator for East Coast
Finance options for Insulation and Heat Pumps in Hawke's Bay:
Not sure what your need for your home?
If you're not sure where to start or what you need, book a FREE Home Assessment - it's free advice without obligation so you can make an informed decision on the best energy investments for your home.
Contact us today to book a visit from one of our experienced sales advisors to find out more.
Need information or a quote?
We give advice and quotes on a range of products to make your house warmer, healthier and more energy efficient. Contact our Brightr team who'll take you through how improving your property can be made easy.
---
Hate filling in forms? Call us direct 0800 888 766
We answer 24 hours, 7 days a week so call us anytime.
Our customers have said...
There has been a considerable difference to my home retaining its warmth since it was insulated.

Lynley, Hawke's Bay
Salesman very informative, good price, best part - already had it in the ceiling so got the underfloor done as well. All good - notice the difference and I have recommended, also great price.

Heather, Hawke's Bay
Great service, efficient and nice people to deal with / talk to.

Viv, Hawke's Bay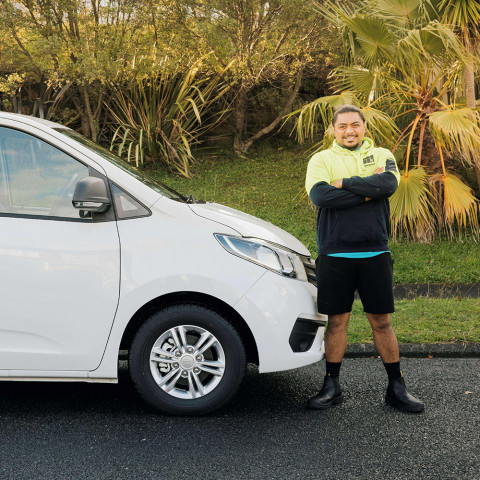 Hawke's Bay Insulation Installers
Our friendly team of professional ceiling and underfloor insulation installers are based in Napier and cover the whole Hawke's Bay province. Our local insulation heroes are used to climbing around in ceilings and under floors so let them do the hard mahi for you.
We're locals helping locals and are proud of the difference installing insulation makes - making Hawke's Bay a better place one home at a time.
Hawke's Bay Heat Pumps and Ventilation Installers
We also have our own expert heat pump installation team that can quickly and efficient install a heat pump, ventilation system, heat transfer system or extractor in your home. Keeping you warm in winter and cool in summer without sky-high power bills.
Heat Pumps, Insulation, Ventilation & More Servicing the whole Hawke's Bay.
Brightr Napier & Hawke's Bay: 58 Wakefield St, Napier. 0800 888 766
Find another branch in New Zealand
We have 13 branches across the country
Brightr
Hawke's Bay, Napier, Hastings
58 Wakefield St,
Napier,
Hawke's Bay,
4110