GREAT NEWS WAIKATO, 80-100% subsidies are available now!
We can help! Let us do the work for you starting by checking to see if you are eligible.
Helping Waikato since 2011!
Our Brightr team located in Hamilton has been part of the Waikato region for more than 10 year and we are proud to part of your neighbourhood! Whether you are a homeowner, landlord or property manager, we have the the best range of energy solutions for you! We are a provider in the Warmer Kiwi Homes programme with grants to help eligible homeowners throughout the Waikato region insulate and heat their homes.
Get in touch with us today and lets get started!
Check your eligibility for a subsidy or Book a free assessment
Let's Chat
We give advice and quotes on a range of products to make your home or investment property warmer, healthier and more energy efficient. Contact our Brightr team who'll take you through how improving your property can be made easy.
---
Hate filling in forms? Call us direct 0800 888 766
We answer 24 hours, 7 days a week so call us anytime.
Our customers have said...
Knowledgeable, non pushy salesman. The product is eco friendly. Installation happened within a timely manner. You gave us a quote but it was in the end slightly maybe $75 cheaper due to not using as much - shows honesty.

Pete, Waikato
You are going to make this winter so much better for myself and my daughter. Last year we ran out of wood and had to use oil heaters and the bill rose up to $800. I am so grateful for you guys, I really appreciate what you have done for us.

Fleur, Waikato
Good customer service, good communication, good installation and insulation.

Vincent, Waikato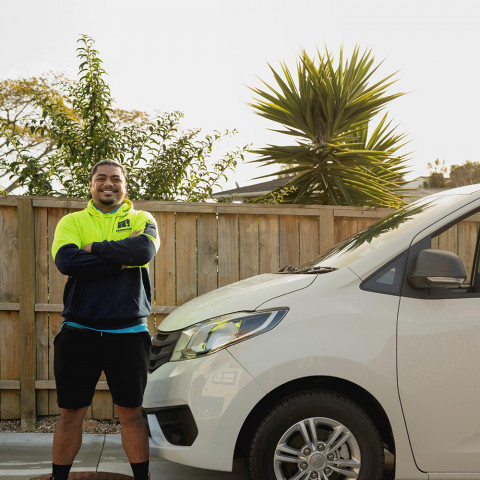 Waikato Insulation Installers
Our friendly team of professional ceiling and underfloor insulation installers operate across the Waikato. Our insulation heroes are used to climbing around in ceilings and underfloor so let them do the hard mahi for you.
We have specialist Waikato installers for existing homes, new builds and commercial applications ready to go to work for you.
Brightr
Hamilton & Waikato
8a Quail Place
Hamilton Lakes ,
Hamilton,
Waikato,
3204