BOP 80% insulation & heat pump grants.
Insulation, heating, cooling, ventilation and more.
Our Tauranga-based team have have worked in the region for many years, making homes more energy efficient which has never been easier with our one stop shop approach - from quoting to installing to auditing.
We only range the best brands of ceiling and underfloor insulation, ground vapour barriers, heat pump air conditioning, ducted heat pumps, panel heaters, home ventilation systems, HRV systems, heat transfer systems, kitchen and bathroom extractors, LED downlights, hot water solutions and more.
We also can help landlords and property managers comply with the 5 Healthy Homes Standards for rental properties with our new HomeFit inspection service and report. Ask us today for more details.
We've also got 80% insulation and heat pump subsidies available for eligible homeowners in the Bay of Plenty region plus other finance options to help.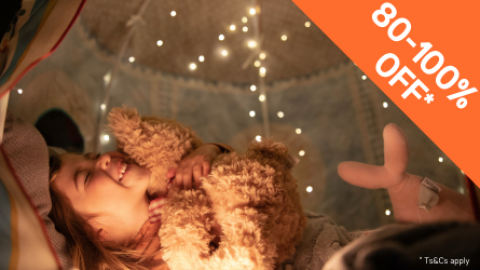 80-100% insulation and 80% heat pump grants.
Some homeowners in the Western Bay of Plenty, Tauranga City, Kawerau, Whakatane and Opotiki Districts may be eligible for 80-100% insulation and 80% heat pump subsidies (capped at $3,000 inc GST) as part of EECA's Warmer Kiwi Homes programme.
80% INSULATION and HEAT PUMP grants are available if you:
are the occupying homeowner with a valid Community Services Card or SuperGold combo card; OR
own and live in a home in an area identified as lower-income (NZDI 8, 9 or 10) OR
are referred by the Healthy Homes Initiative, AND
own a home built before 2008.
100% INSULATION grants are available if you meet the above Warmer Kiwi Homes criteria and live in the Kawerau, Whakatane and Opotiki Districts.
To be eligible for a heat pump grant you must:
have adequate insulation installed (up to EECA standards), and
not have have an existing operational heating appliance in the main living area.
Pay off the balance on our 24 month interest-free instalment plan or any of our other finance offers.
Contact us today on 0800 888 766 or online to see what you're eligible for.
Brightr has helped Bay of Plenty homeowners since April 2012 with free home energy assessments to save money and improve the comfort of homes. Our local team is here to help you create a warm, healthy, energy efficient home with insulation, heat pumps, home ventilation systems, hot water management solutions, LED downlights, solar PV and more. We advise, quote and install in Tauranga, Rotorua, Coromandel and throughout the Bay of Plenty.

We can visit you and bring all the information you need on the best products, the latest deals, subsidies and financial offers available. With multiple product brands we can offer you choice and a solution to suit your home and budget. Talk to us today about our insulation & heat pump subsidies for local homeowners!

Need information or a quote?
We give advice and quotes on a range of products to make your house warmer, healthier and more energy efficient. Contact our Brightr team who'll take you through how improving your property can be made easy.
---
Hate filling in forms? Call us direct 0800 888 766
We answer 24 hours, 7 days a week so call us anytime.
What's on in Bay of Plenty
Our customers have said...
You guys are rock stars. Thanks so much. My house is now so warm and cosy. Can't believe the difference!

Natalie, Tauranga
The sales person knew the information but there was no pressure. The installer was excellent and did a careful and tidy job and was very helpful with explaining the operation.

David, Tauranga
Two days after the underfloor insulation was put in we noticed the carpeted floor felt warmer, and it was not so cold in the rooms that have lino on the floor.

Johnnie, Tauranga
Find another branch in New Zealand
We have 14 branches across the country
Brightr
Bay of Plenty Region
90 Paerangi Place
Tauriko,
Tauranga,
3112