03 May 2022
Auckland Insulation & Heat Pump Team
Our Brightr team in Auckland have moved to new brighter, bigger premises at 151C Marua Road, Ellerslie, Auckland.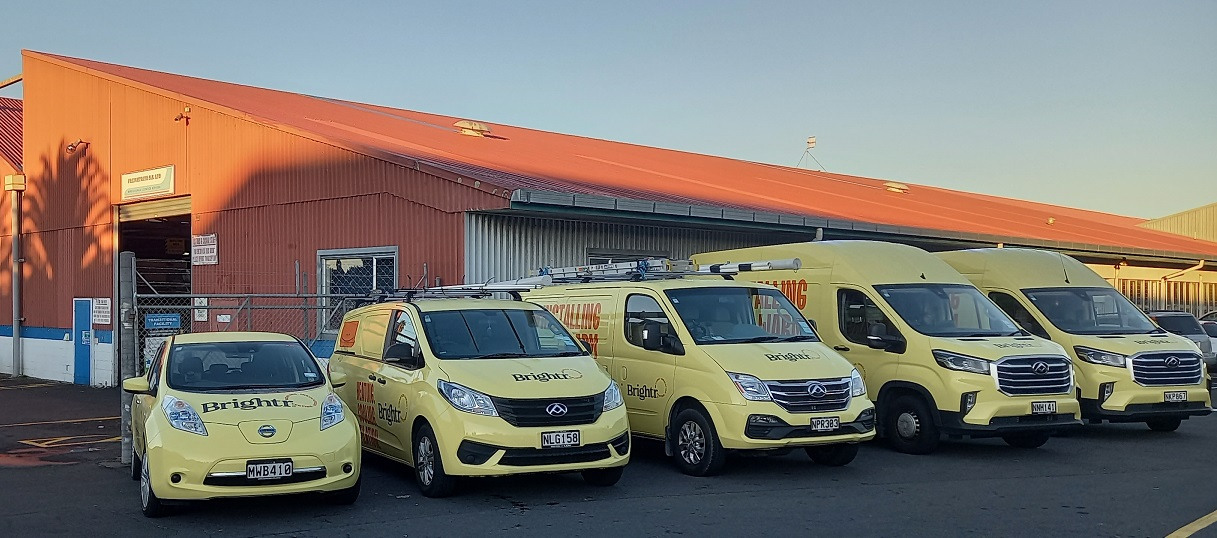 We have a large experienced team of in-home advisors who can visit you in your home to advise on your energy efficiency needs for insulation, heat pumps, home ventilation, LED lighting and more. We also have around a dozen insulation installation teams who travel the region installing insulation into exiting homes as well as expert teams for new home insulation.
Our Brightr Auckland team covers all of mainland Auckland from Wellsford, Whangaparoa Peninsula, Auckland North Shore, central Auckland, West Auckland, Eastern Bays, Manukau, Papakura right through to Bombay & Pukekohe in the south.
The Auckland team of Brightr is active in the community aand is an approved provider in EECA's Warm Up New Zealand programme alongside Foundation North.
Fun and friendly but totally professional - you can read testimonials from happy Auckland customers below. You can be confident in booking a home assessment free of charge with our Auckland team on 0800 888 766 or click the link in the orange box below.

Read more about our Auckland Team.
Some Auckland Testimonials
"I just want to let you know how pleased I am with your company. We had insulation done last week. The whole process from obtaining the quotation from Assessor, answering the phone by yourself and the other Admin person to the actual installation of the insulation was a hassle free experience. Everybody we contacted during the whole process was friendly, accommodating and professional. The highlight is the installation team, they were young but very efficient, polite and professional. I understand that the job is not easy, crawling around dusty and dirty places but they just got on to it with no fuss. Thanks for your service, I hope more companies have your kind of service." Linda, Auckland
"My family and I noticed a difference ' a couple of hours' after installation, and thought that there was no possible way that the difference could be noticed that soon. But we were wrong - I have not had to scream at my kids to get out of bed in the morning ... yet (touch wood), nor have we had the heater on a night. The impact that this has made on our family so far has been huge - it's just a pity that we didn't do it earlier. Oh well better late than never - aye! I hear 2 of my friends are using you guys too, so am excited to be able to compare and share stories with someone soon. Many many THANKS again," Terii, Auckland
"We wanted to let you all know how pleased we are with our new insulation. The house is so much warmer. We have been incredibly impressed with every aspect - your assessor was a great salesman - he gave us heaps of information without being pushy, the installers did a really tidy and efficient job, our dealings with your office have been friendly and efficient. A big thank you to all of you for your professionalism - you have made the process very easy for us. I have already recommended your company to 2 of my friends who are thinking of upgrading their insulation. Please feel free to pass on our feedback to the relevant people. Kind regards," Alana & Angus, Auckland
Hi, I just want to give a huge thank you to your company for providing such a wonderful service through the personality of one of your assessors. He brought warmth into our home with his helpful, friendly down to earth character. He made us feel taken care of from the many problems we have with this place. He is much recommended for any homes that have experienced the cold season. People like this will erase stresses and pressures of the financial crisis. Well done assessor, keep up with your bubbly personality, and you are definitely due for an acknowledgement from your company. Thank you very much...........Satisfied customers...." Penina, Auckland
Please pass on that I am really impressed with the job the boys did and also the gentleman that came and audited the job. It has been a well worth project done. I will definitely pass to friends on what a good job has been done by your company. I'm very impressed from your assessor's visit to the end result. I really did want to express the good service as not a lot of people compliment on the goods things that are done do they! Please let the guys know my thoughts. Just noticing the difference this week - quite amazing. Thank you," Joy, Auckland
Read more feedback on our products and services in Auckland and around New Zealand
More Auckland News: