14 November 2022
Banks such as Westpac, ANZ, BNZ and now ASB offer low or no-interest finance options for insulation, ventilation and more.
Bank Home Loan Top Ups
As of 7th November 2022, ASB has joined Westpac, ANZ and BNZ in providing low/no interest home loan options to help Kiwis live in healthier homes, by announcing their new ''Better Homes" loan top-up for more energy efficient homes.
All three banks offer low/no interest home loan top ups for insulation, heat pumps, ventilation systems and so on - payable over a long time frame which lowers the monthly repayment costs.
Homeowners: Save on doctors bills, sick leave, mould development in your home and have a warmer healthier family today.
Landlords: Make your property compliant with insulation, heat pumps and ventilation and spread the payments.
You can use the following table to compare the different low/no interest plans that are currently offered in the country.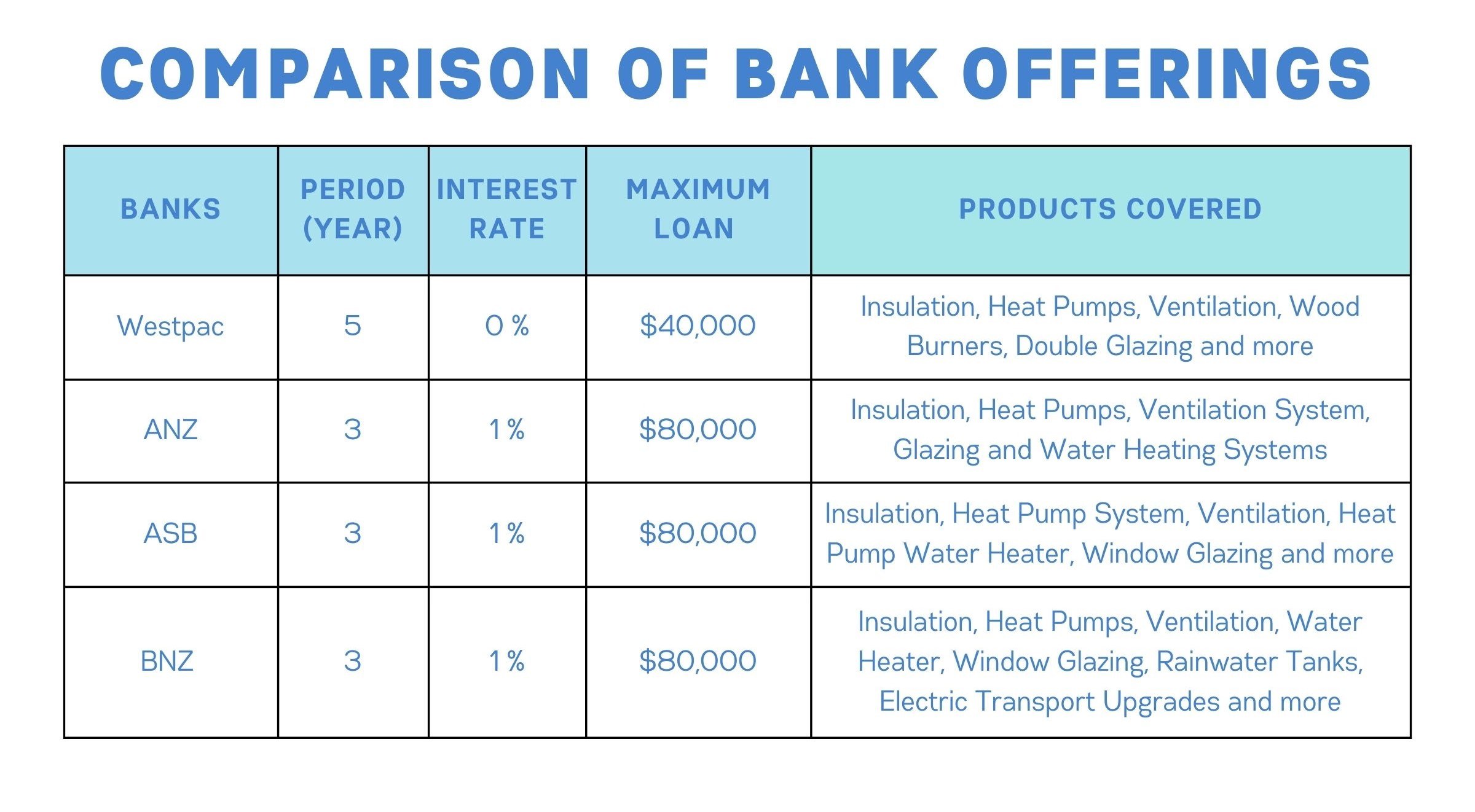 Get Started - the 1st step is a Quote!
You'll always need a Quote to go with your Application to the bank - so contact us today to book your home assessment or get your no-obligation quote. Fill out the form or call us on 0800 888 766.