01 October 2013
We have added Mammoth Insulation to our stable of high-quality insulation products.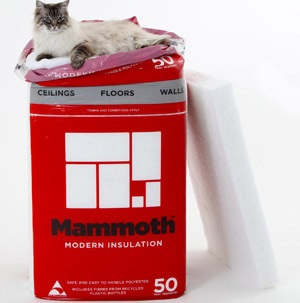 Mammoth Modern Insulation is a premium polyester insulation brand on the market having launched in 2012 with its spokes-cat Prince Nikolai Stroganoff III. View the TV Campaign here.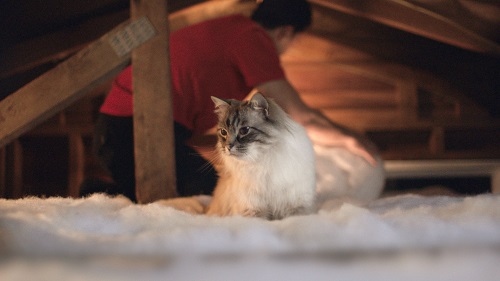 Here are 5 key facts about Mammoth Insulation that will make it "Purrfect" for your home.
It's Soft & Non-Irritant: Mammoth insulation has soft, friendly fibres so Prince Nikolai really can sleep on it.
Plastic Bottles to Insulation: Mammoth includes polyester fibres from recycled plastic bottles which reduces the planet's landfill.
Breathe easy: If you need to go into your ceiling space or are fitting a ventilation system you can breathe easy and there's no need to worry if fibres migrate through small gaps around lights or vents.
Non-Toxic: Mammoth's polyester fibres are heat-bonded together with no glues, chemicals or formaldehyde. It's a safer product for your home.
50 year Warranty: With no glues or chemicals to breakdown over time, Mammoth Insulation is guaranteed to perform for 50 years without sagging.
For more information on how you can make your home Mammothly warm, Book a Free Home Assessment.