02 August 2020
Launder for less - cold water washes are the most economical way to wash laundry, and washing powers are so effective these days there's no need for hot washes.
A standard 6kg washing machine used daily costs around $13 a year to run.*.
When considering investing in a washing machine, here's some great tips:
Dissolving powder detergents before you add them to the washer will improve performance in cold water.
Choose an auto-sensing machine, or adjust the water level to suit the load size.
Do a warm wash every five loads or a hot wash every ten loads to remove any dirt and detergent that may build up in the washing machine.
Save energy by using cold water to wash your clothes and other lightly soiled loads.
Try to wash a full load rather than several smaller loads when possible.
Make sure your home is as energy efficient as possible - contact us today to book your free home energy assessment to find out how.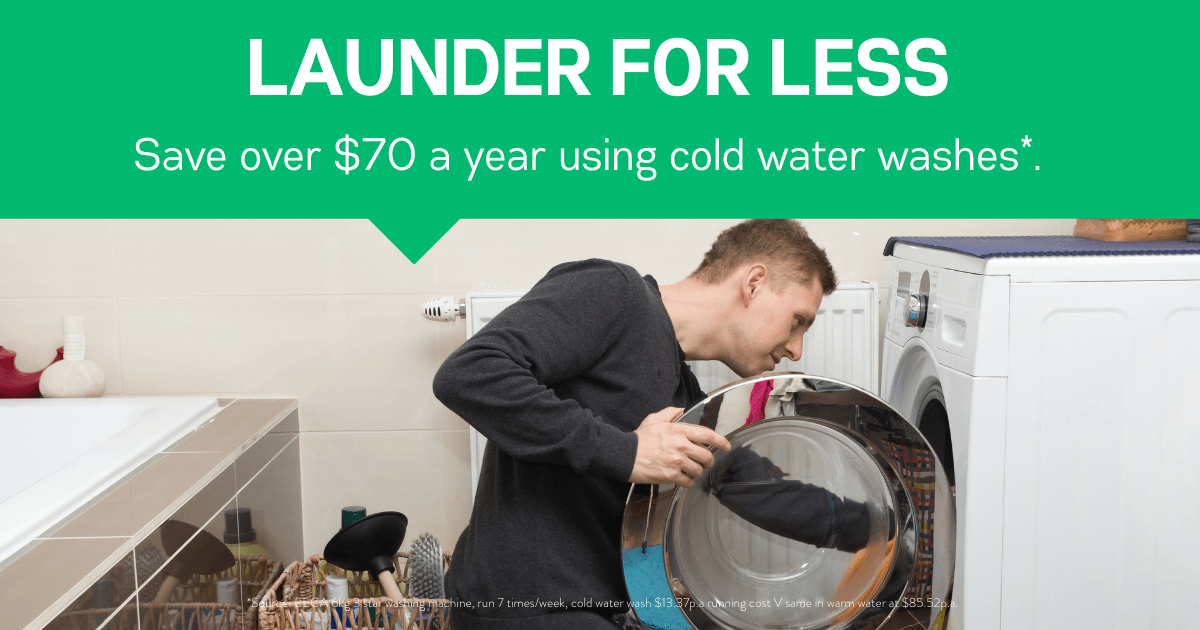 *Source: EECA's Rightware Tool - 6kg 3 star washing machine, used 7 times a week, cold water wash $13.37p.a running cost VERSUS same in warm water at $85.52p.a (estimates only).