20 April 2016
New Rental Insulation Requirements
Cabinet has now agreed on what the insulation levels will be in the Residential Tenancies Amendment Bill currently before parliament.
RTA Insulation Requirements confirmed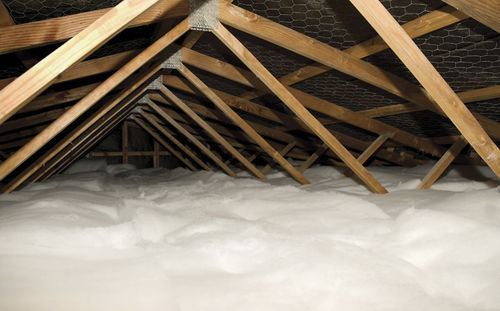 The Residential Tenancies Amendment Bill currently before parliament will make ceiling and underfloor insulation mandatory in all rental properties unless it is physically impssible to do so.
Following a range of industry submissions about the insulation levels, cabinet has now agreed on the requirements. The requirement varies depending on whether the property already has some insulation or not. In making the announcement Building and Housing Minister Dr Nick Smith indicated "The most contentious issue was whether homes that had insulation but not up to today's standard have to be upgraded. These regulations are not going to require an upgrade because the costs exceed the benefits".
For a Free assessment of the insulation of your rental properties you can contact Smart Energy Solutions and we will check the status of smoke alarms at the same time. To read the full Q&A for the Residential Tenancies Regulations click here.
Rentals with Some Existing Insulation
Where a property has some existing insulation the requirements are that the existing insulation is dry, has no gaps and has not been compressed and that it must meet the R-values in the table below at the time the insulation was installed.
R-Value of existing insulation below which rental properties must upgrade

Timber-framed minimum
Masonry minimum

Ceiling R 1.9

Underfloor R 0.9

Ceiling R 1.5

Underfloor R 0.9
Rentals with No Existing Insulation
Uninsulated rental properties must be insulated to the standard set in 2008 which approximates the current Building Code for new homes.
Minimum New & Top-Up Insulation Requirements for rented homes


| | |
| --- | --- |
| Zone 1 and 2 | Zone 3 |
| Ceiling R 2.9 < p > Underfloor & nbsp; & nbsp;R 1.3 < /p> | Ceiling R 3.3 < p > Underfloor & nbsp; & nbsp;R 1.3 < /p> |
Use of Foil Underfloor Insulation
In addition the requirements have specified that foil underfloor insulation is not to be used to upgrade rental properties both because does not comply with the requirements of NZS4246 and also because its installation around electrical wiring has "life safety risks".
Smoke Alarms
Under the RTA Amendment Bill the smoke alarm requirements are still scheduled to take effect from July 1, 2016.
The minimum requirement is that a working smoke alarm must be within 3 meters of each bedroom door. The landlord is responsible for ensuring the alarm is operational at the beginning of each tenancy with the tenant subsequently responsible for changing batteries.
Where there is no current smoke alarm - the requirement is for a long-life photoelectric alarm which cannot have batteries removed and are operational for a longer period avoiding the need to replace batteries 6 monthly.