Ceiling Insulation: Installers Auckland & NZ Wide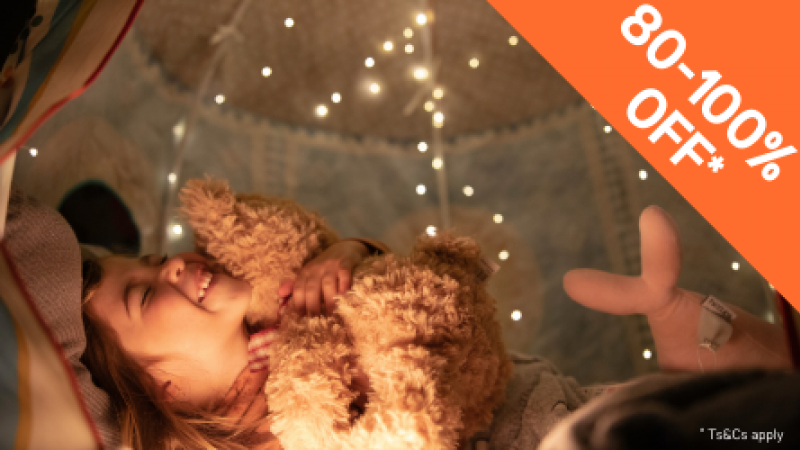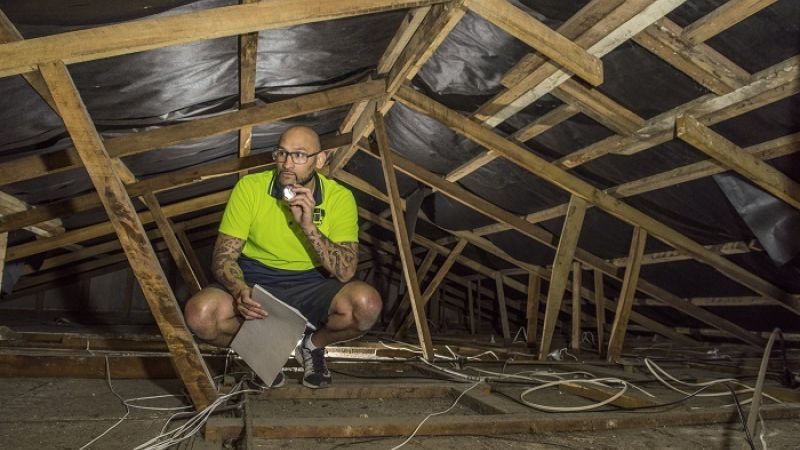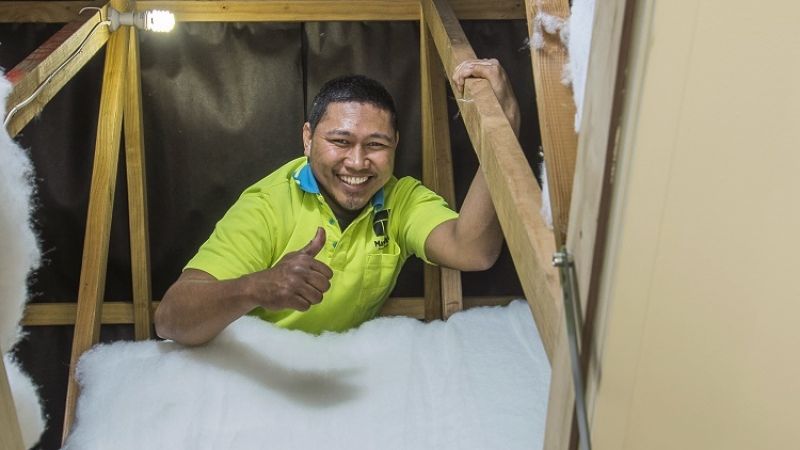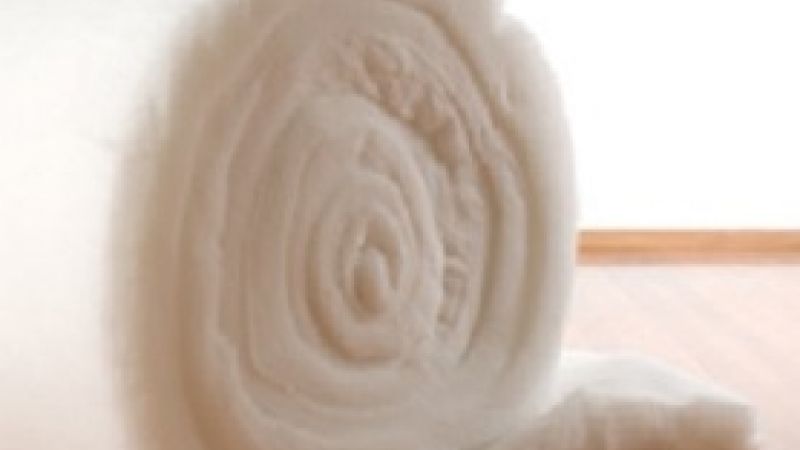 Product description
Product details
Ceiling Insulation for Kiwi Homes.
Up to 35% of heat is lost through the ceiling in winter if you have no insulation in your roof. Retrofitting ceiling insulation will keep you warmer in winter and cooler in summer and is a requirement for rental properties.
Ceiling insulation in your roof is usually the quickest, cheapest and easiest insulation to retrofit and will make a huge impact on your heating bills by limiting heat loss.
Ceiling Insulation Subsidies
Some homeowners are eligible* for 80%-100% insulation subsidies. Ceiling Insulation subsidies are region specific and T&Cs apply yet we make it easy. See if you're eligible today for ceiling insulation subsidies- no obligation.
Ceiling Insulation Interest Free
Making ceiling insulation affordable, we also help with a range of low/no interest payment options whether or not you're not eligible for subsidies.
Best ceiling insulation brands.
We only use proven ceiling insulation products that we are confident will last and are backed by significant manufacturer warranties.
Mammoth
Our first choice for ceiling insulation is Mammoth polyester insulation. We favour it because it is NZ made, non-irritant, safe & easy to use, and the polyester fibres have a permanent heat bond that is long lasting. It is also manufactured in a CarboNZero certified organisation.
Pink Batts
Pink Batts glasswool insulation is also made in New Zealand. It is a familiar building material from a trusted manufacturer. Pink Batts has an excellent reputation and has been keeping New Zealand homes warm for over 50 years.
Bradford Gold
Bradford Gold insulation is a trusted brand of glasswool insulation in New Zealand. It is manufactured by CSR in Australia for local use. Bradford Gold is endorsed by the Sensitive Choice Programme of the Asthma Foundation of NZ.

Our Ceiling Insulation products.
Mammoth R1.8 Polyester Top-up Ceiling Blanket
Mammoth R2.9 Polyester Ceiling Blanket
Mammoth R3.2 Polyester Ceiling Blanket
Mammoth R3.6 Polyester Ceiling Blanket
Mammoth R4.0 Polyester Ceiling Blanket
Pink Batts R1.8 Glasswool Ceiling Batts
Pink Batts R2.2 Glasswool Ceiling Batts
Pink Batts R2.6 Glasswool Ceiling Batts
Pink Batts R3.2 Glasswool Ceiling Batts
Pink Batts R3.6 Glasswool Ceiling Batts
Bradford Gold R1.8 Glasswool Ceiling Blanket
Bradford Gold R2.6 Glasswool Ceiling Blanket
Bradford Gold R3.2 Glasswool Ceiling Blanket
Bradford Gold R3.6 Glasswool Ceiling Segment
Bradford Gold R4.0 Glasswool Ceiling Segment
Read more here:
Finance & Funding
Save while you pay for ceiling insulation. Insulation is recognised as an important component of a healthy home and it lowers the heating & cooling costs of your home. We have subsidies and other financial support available to make retrofitting ceiling insulation affordable now.
EECA Homeowner Insulation Grants
Mortgage Top-Ups for energy efficiency products
ANZ 1% p.a. for 3 years up to $80,000
Westpac Warm Up Loans
Q Card Finance
ASB Better Homes Loan
BNZ Green Home Loan Top-Ups
7 questions & answers about this product
What's the best insulation for ceilings?
The best ceiling insulation is in blanket form as opposed to ceiling insulation segments - this is because it reduces heat loss that can occur through the joists and gaps between segments (known as thermal bridging) as shown in the picture below.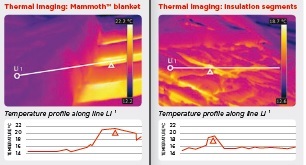 Ceiling Insulation Blanket vs Ceiling Segments
There are three main forms of ceiling insulation:
Insulation Blanket:
This is a long roll of insulation that literally blankets your ceiling. It has the benefit of less joins for heat to escape through and covers the timber to avoid thermal bridging.
Insulation Segments:
The insulation is pre-cut into rectangles that sit between the timber framing in your ceiling. These are effective although heat can be lost between the segments and through the joists.
Loose-fill insulation:
This is a form of ceiling insulation we only recommend for difficult to access roof areas. Loose-fill insulation is blown into the roof using a machine. It is effective if your roof is so low you don't have access to install blanket although it does settle over time and can be blown out of place by draughts.
How much ceiling insulation do I need?
The thermal effectiveness of insulation is measured by its thermal resistance or R-Value. The New Zealand Building Code specifies minimum R-Values for ceiling insulation in different regions reflecting the climate. The minimum insulation level you need for different regions of New Zealand are:
Zone 1 - Northland, Auckland, Coromandel: R-Value 2.9
Zone 2 - Rest of the North Island except Central Plateau: R-Value 2.9
Zone 3 - North Island Central Plateau and all of the South Island: R-Value 3.3
Remember that these are the minimum levels of ceiling insulation when retrofitting to an existing house and it is often worthwhile to install at a level above the very minimum. We recommend asking for a quote on the minimum level plus a higher R-Value and then make a call for what your budget can afford.
What Ceiling Insulation do rental properties need?
Since July 2019 it has been compulsory to have Ceiling Insulation in rental properties. The introduction of the Healthy Homes Standards raised the threshold of how much insulation was required from 70mm thickness to 120mm thickness. If ceiling insulation is not currently 120mm thick then it is required to add sufficient insulation to meet the NZ Building Code which is an R-value of 2.9 - 3.3 depending on which part of the country you're in.
Read more about Ceiling Insulation for rentals in the Tenancy Services Guide to the Healthy Homes Insulation Standard.
What ceiling insulation material is best?
There's a variety of ceiling insulation product types available in New Zealand now. For best results choose quality ceiling insulation that won't settle or degrade over time. We only use ceiling insulation that has been approved for use in EECA's Warmer Kiwi Homes insulation programme for homeowners. The two most used ceiling insulation materials are polyester and fibreglass (glasswool) insulation.
Polyester Insulation: A more modern insulation material is polyester which is the same sort of fibre as used in clothing, pillows and duvets. It's safe to touch, non-itch, non-irritant and also has no glues, resins, pesticides or formaldehyde. The polyester fibres are heat-bonded together for a long-lasting bond to keep your home warmer. Mammoth Modern Insulation is a polyester product and uses fibres from recycled plastic bottles in its manufacture as well.
Fibreglass (Glasswool) insulation: This is the traditional insulation that New Zealanders know and is made from spun glass fibres that are held together by glues and resins. Greater care must be taken when handling fibreglass or glasswool as it can cause irritations to the skin, eyes, throat and nasal passages. You need to wear goggles, gloves, overalls and a face ask during installation. We use Pink Batts and Bradford Gold glasswool insulation - both are trusted brands for ceilings and walls.
Read also about the different formats insulation is available in for ceilings.
Do I have enough Ceiling Insulation?
You may already have ceiling insulation in your roof space but is it enough?
Standards have changed and if your insulation was installed before 2005 it may not have been enough. In addition some forms of ceiling insulation settle over time becoming less effective.
If you don't have sufficient we can help you with top-up ceiling insulation to lay over what you already have to improve efficiency. Contact us to get a free home assessment.
Should LEDs be upgraded at the same time as insulating?
Insulating your ceiling is also a great time to consider switching to energy efficient LED downlights. In addition to having lower energy consumption you can reduce heat loss through the light fitting and reduce or eliminate the air space required in your insulation around traditional downlights.
Can all ceilings have insulation retrofitted?
If your home has a roof space sufficient that our installers can crawl around - then yes your ceiling can be insulated with ceiling blanket.
If your ceiling is too small for people to crawl around in - then in most regions we can assist with a blown-in insulation solution. Blown-in ceiling insulation can settle over time but it is better than no insulation at all.
Ask a question about Ceiling Insulation
3 customer reviews
Your installers completed the installation of the insulation today. I was impressed at how hard working and meticulous to detail these two young men are. They are a credit to your company. Many thanks,

Peter, Rotorua
Please pass on our thanks and appreciation to your installers, and the team. We found everyone to be friendly and professional, they were on time, and finished the work quickly and without fuss. We are happy to recommend you to anyone looking to have work carried out. Thanks Again. PS: Noticeable difference in the comfort levels of our home now, should have done it sooner!

Colin, Tauranga
The two blokes that carried out our insulation job were very professional & friendly! Did the job quickly and efficiently.

Aroha, Auckland
CEILING INSULATION FACTSHEET
To help in understanding the key aspects of ceiling insulation we've created a handy Factsheet to help you evaluate what you need.
You can download it here or give us a call for free advice and a price for what suits your home.
Read more about ceiling insulation
Ceiling Insulation Reviews
Boys were efficient and hard working, they left with the place tidy and did a excellent job. As soon as I know someone that will benefit from this I will be recommending you.

Noella, Otago
The installers were quick and polite, house trained and professional. The telephone team/admin people were great too. Our house is so much warmer. We will definitely call up the team to do our next home.

Pip, Northland
All good at my end, the guy who did the job was excellent. Not only was he out of here in 3 hours but I checked the work after the fact and it was impeccable. Many Thanks.

John, Auckland
Need insulation?
We have free advice, quotes and finance solutions for home insulation. Send your details and we'll call you back to help.
---
Hate filling in forms? Call us direct 0800 888 766
We answer 24 hours, 7 days a week so call us anytime.