Underfloor Insulation: Installers NZ Wide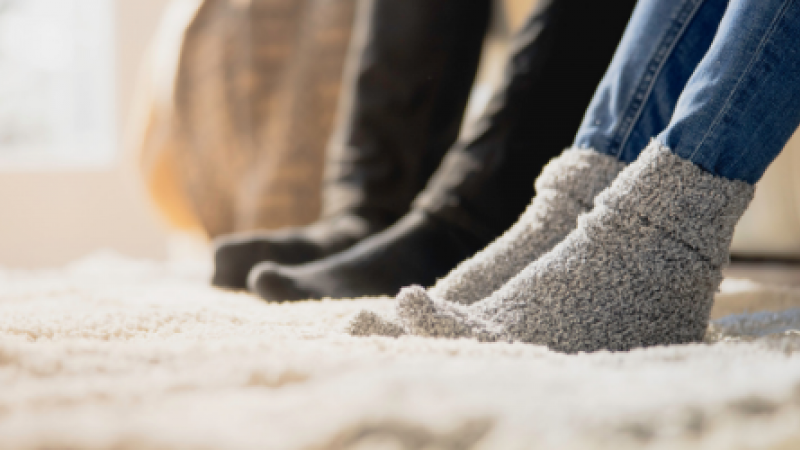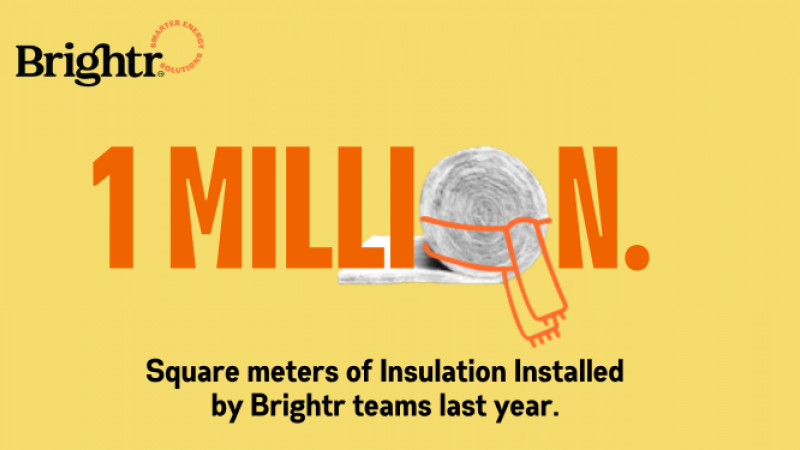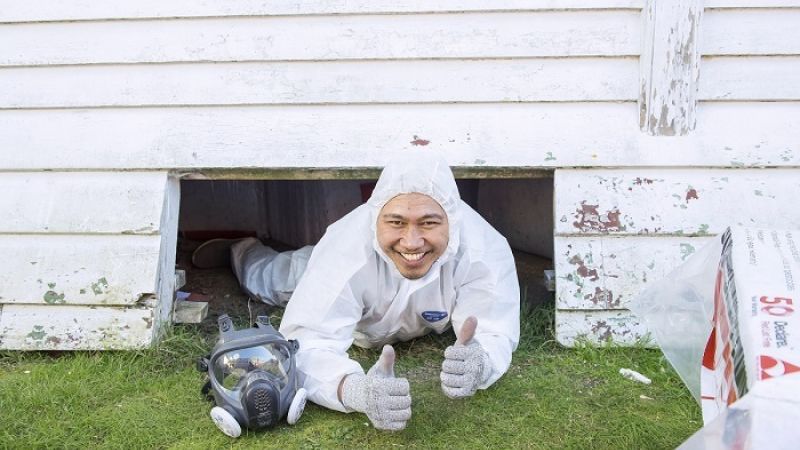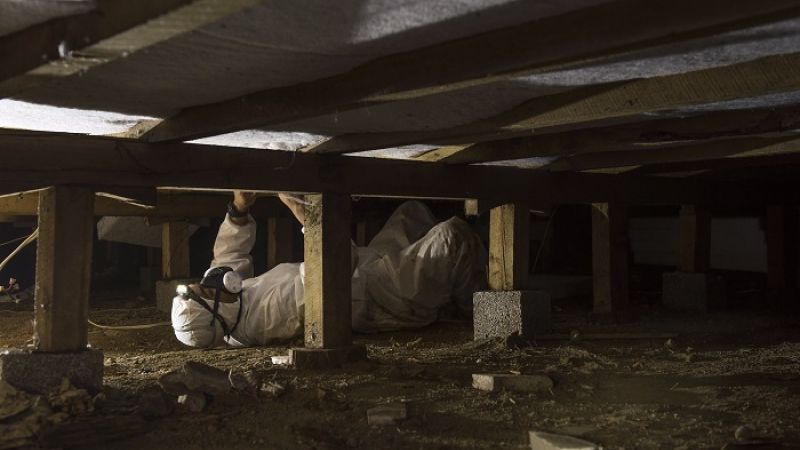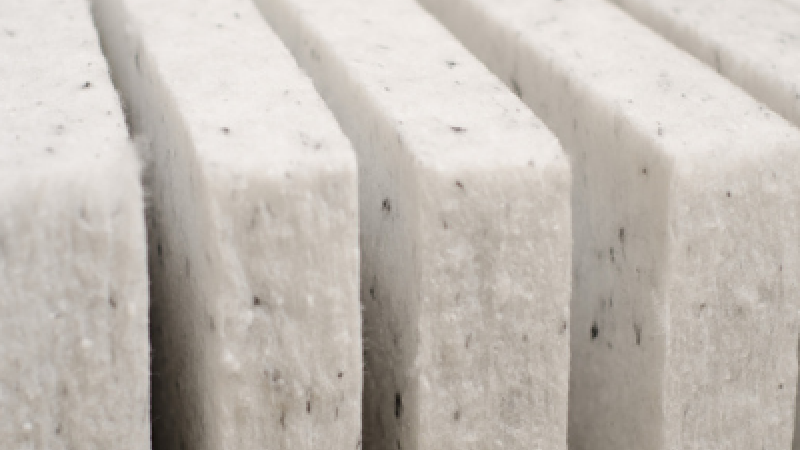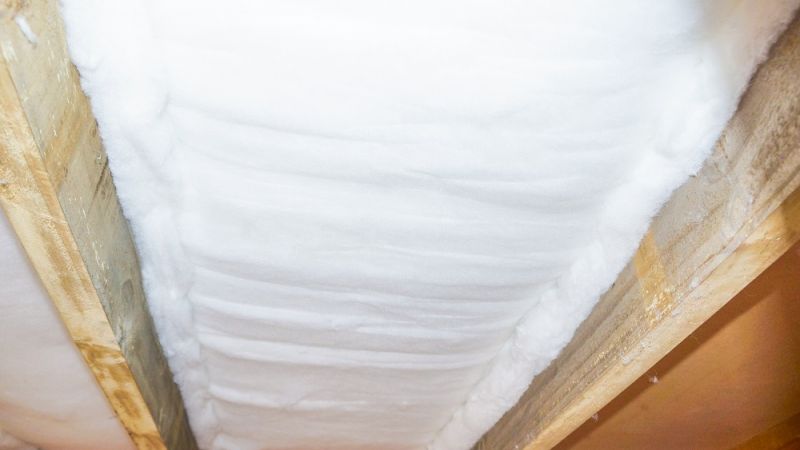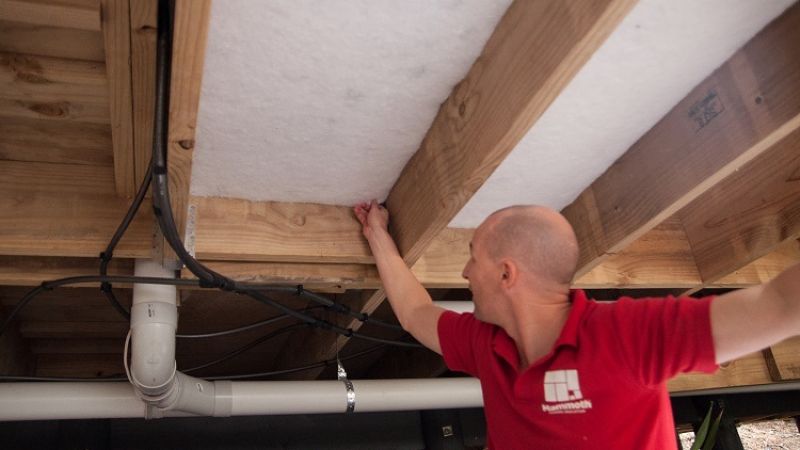 Product description
Product details
Underfloor insulation improves energy efficiency
More than 10% of the heat from your home can be lost through the floor. It's so important that all rental properties must have underfloor insulation and EECA has subsidies to encourage homeowners to insulate their subfloors too.

Underfloor insulation can reduce draughts as well as dampness as it can limit moisture from rising into the house from a wet or damp crawl space below. Limiting rising damp will create a warmer, drier room, and that's where a ground moisture barrier can also help. If you already have foil insulation, we can remove and upgrade torn or damaged foil.
The best underfloor insulation.
Some insulation doesn't cope as well with the damp conditions under your home and can sag after a period of time becoming less effective.
Self-supporting insulation sections: The best underfloor insulation from our persective - Mammoth self-supporting insulation sections. With high R-values, and excellent thermal performance, Mammoth insulation sections are a superior, long-lasting underfloor insulation product.
Insulation Blanket: Say goodbye to chilly floors! Insulation blanket is a more affordable option to combat heat loss, keeping your home cozy and energy-efficient. Insulation blankets for underfloor need fixings of some type to hold them in place - most usually stapling.
Why Choose Brightr for Underfloor Insulation?
We have a range of high quality underfloor insulation options and are experts at crawling around under floors installing insulation quickly and safely to make your home warmer without fuss. In the year ending March 2023, Brightr installed over 1 million square meters of insulation!

We can also let you know whether your home also needs a moisture barrier underfloor to avoid excess damp and where necessary can safely remove foil insulation that has lost it's effectiveness by being torn, tarnished, corroded or dusty before installing your insulation underfloor.
Get in touch with us today for underfloor insulation.
Our underfloor insulation products.
Mammoth polyester R1.5 staple-in underfloor blanket
Mammoth polyester R1.8 staple-in underfloor blanket
Mammoth polyester R1.9 self-supporting underfloor sections
Moisture barrier polythene sheet .25mm
Underfloor foil-removal service
For more information on Mammoth underfloor insulation click here.
Finance & Funding
Save while you pay for underfloor insulation. Insulation is recognised as an important component of a healthy home and it lowers your heating costs. We have a range of financial options to make retrofitting underfloor insulation affordable now.
EECA Homeowner Insulation Grants
ANZ 1% p.a. for 3 years up to $80,000
Westpac Warm Up Loans
Mortgage Top-Ups for energy efficiency products
Q Card Finance
ASB Better Homes Loan
BNZ Green Home Loan Top-Ups
6 questions & answers about this product
What types of underfloor insulation are there?
Types of Underfloor Insulation
There is a range of underfloor insulation materials available each with their pros and cons.
Polyester underfloor insulation sections: higher density sections that are easily squeezed in between joists and are self-supporting without staples or straps. Polyester insulation is moisture resistant.
Polyester insulation blanket: can be stapled snugly into position by professional installers. Stapling underfloor where there are live wires can be dangerous for DIY installers.
Fibreglass underfloor insulation: this material is low density and is used extensively in ceilings and floors but underfloor can be affected by the damp conditions.
Foil underfloor insulation: was used extensively years ago for reducing radiant heat loss. It's effectiveness is lost when it is tarnished or corroded, collects dust or condensation, gets ripped or damaged. Due to risk of electrocution in working with a conductive material around electrical wiring - extreme care must be taken with installation. Installing foil insulation is not an accepted underfloor insulation option under the Residential Tenancies Act.
Polystyrene underfloor sheets: these are rigid sections that have been used extensively in the past. The polystyrene must be isolated from TPS wiring for safety as it can be affected by the polystyrene material. Some forms claim to be self supporting but require tacks or fittings to hold them in place.
What R-Value of underfloor insulation do I need?
The thermal resistance value or R-Value required for underfloor insulation to meet the New Zealand Building Code is R-Value 1.3. This standard is the same for all geographic regions.
Remember this is the minimum level - we recommend installing insulation at R1.5 to R1.9
What height is needed underfloor to add insulation?
Typically our dedicated installation team need at least 40cm height between the ground and the bearer to safely install your insulation. The access point from outside must similarly have at least 40cm height clearance. Areas with less clearance or badly littered with broken glass or debris may not be able to be insulated.
What underfloor insulation do rentals need?
If underfloor insulation needs to be fitted in your rental property then it must be bulk insulation that meets an R-value of 1.3.
It is not permitted to insulate with foil insulation any more and existing foil insulation only meets the standard if it is not dusty, ripped, torn or tarnished.
For more information about underfloor insulation you can read Tenancy Services guidelines to Healthy Homes Insulation Standards.
Should ground moisture barrier be installed with Underfloor Insulation?
If the ground underneath your home is regularly damp you should have a ground moisture barrier laid to avoid "rising damp" which can cause mould and unhealthy damp conditions in your home.
A ground moisture barrier is polythene sheeting which can be cost-effectively installed at the same time as your underfloor insulation. If your property is eligible for an EECA subsidy - it will cover this cost as well.
Is underfloor foil insulation any good?
Foil Insulation not accepted
Foil insulation was commonly used underfloor in the past and it does provide insulation from radiant heat loss but does not have an R-Value like bulk insulation. Existing foil insulation is only effective for radiant heat loss if it is intact (not ripped) and is neither dusty or tarnished.
If you do not already have underfloor insulation installed, foil insulation is not accepted as a solution under the Residential Tenancies Act or Healthy Homes Standards.
Read more about Foil Insulation Ban
Ask a question about Underfloor Insulation
3 customer reviews
Salesman very informative, great price. Best part - already had it in the ceiling so got the underfloor done as well. All good, notice the difference and I have recommended you to friends.

Heather, Hawke's Bay
The three guys who installed the insulation were very efficient and also happy in their work. The underfloor installation would not have been very pleasant as there is not a lot of room under the house but the work was carried out cheerfully and efficiently. They installed polythene sheeting over the ground right through the length of the house and as the ground slopes up, leaving very little height space at one end, it could not have been a very pleasant job. Also attaching the underfloor blanket would not have been easy. I was very pleasantly surprised they were able to complete the whole area. I also love the quality of the insulation, both underfloor and in the ceiling, and am looking forward to a much warmer and drier house next winter.

Sylvia, Auckland
The installation team went the extra yard to completely insulate the under floor area.

Thomas, Otago
Fast and efficient service from the quote to the installation.

Michelle, Whakatane
The sales person knew the information but there was no pressure. The installer was excellent and did a careful and tidy job and was very helpful with explaining the operation.

David, Tauranga
Cost was significantly cheaper than competition due to insulation subsidy. A thorough initial professional quote, good communication, punctual install team.

Ross, Christchurch
Need home insulation installed?
Fill in your details below and we will be in touch to discuss a suitable solution for your home insulation.
---
Hate filling in forms? Call us direct 0800 888 766
We answer 24 hours, 7 days a week so call us anytime.