Building a New Home? Insulation Installers Auckland and NZ Wide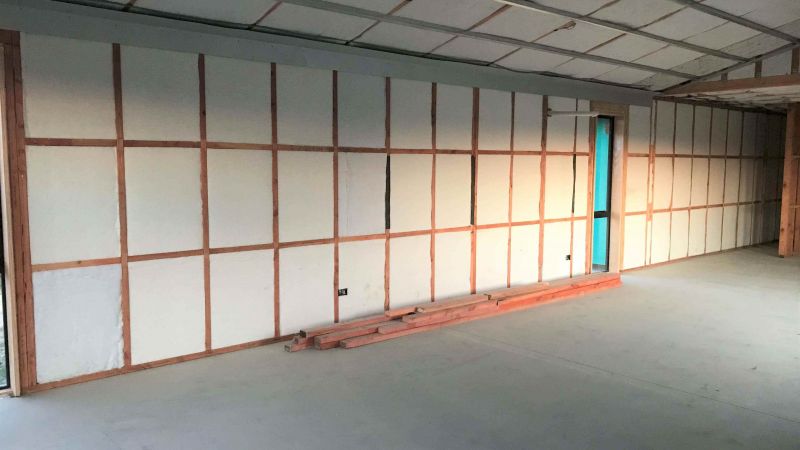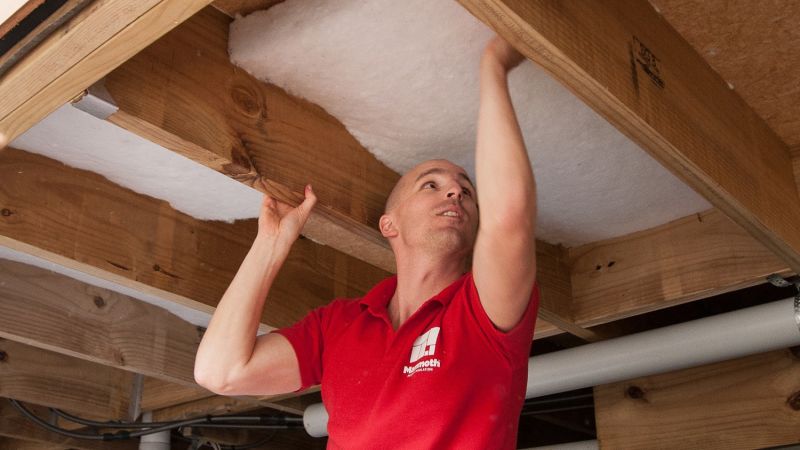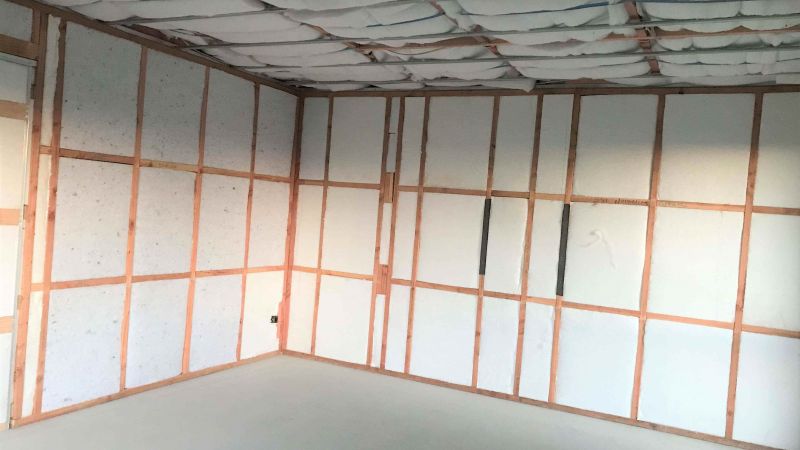 Product description
Product details
Insulation installation service for new builds
Thermal insulation is one of the most important parts of making a home dry, healthy and energy efficient for years to come while acoustic insulation in the internal walls increases privacy and limits sound transfer between rooms.

We at Brightr provide a professional supply and install service of all insulation types including thermal, acoustic and fire rated products for ceiling, wall, and underfloor in new build homes.
What does our service cover?
Our team can help with:
Quoting from plans or site measures
Providing an itemised quote with a detailed highlighted plan including the scope of works
Installing your insulation solutions professionally and to NZS 4246 standards
Providing a Certificate of Insulation/PS3 at the end of the installation
Book your free measure and quote today! Call us on 0800 888 766 or book online here.
Download our new brochure here.
Why home insulation is important
A well-insulated home is a warmer home that saves on energy use and improves the health of New Zealanders. Well installed home insulation delivers three core benefits:
Comfort - Insulation prevents heat loss from your home in winter as well as from overheating in summer from the sun on your roof.
Health - A study by the Wellington School of Medicine* confirmed that people who live in insulated homes are healthier**.
Energy efficiency - Most New Zealand homes need heating in winter and by limiting that heat loss you spend less money to be warm.
We can visit you and let you know what the best insulation is for your new build. If you have already got your insulation, give us a call and we can arrange to get it installed for you to building standards.
* Howden-Chapman, P. et al. "Effect of insulating existing houses on health in equality: Cluster randomised study in the community." British Medical Journal, 2007. P334:460. ** A study by Otago University** showed that improved heating and insulation cut hospital admissions for respiratory conditions by 38% and energy use by 19%.

5 questions & answers about this product
Can you quote from my plans?
Yes, we have our own in-house Quantity Surveyor (QS) service.
Can you come to my site to discuss options?
Yes, we have a team of Business Development Managers around the country who can come to your site.
Will you give me a definitive price?
Yes, our quotes are fixed price, based on the highlighted plan we provide you based off the architectural plans or consultation with the builder or client.
What insulation products do you use?
We use only premium insulation brands, including Mammoth polyester insulation and Pink Batts glass wool insulation. We cater for all ceiling types (roof, skillion, flat roof), underfloor and wall insulation, including acoustic solutions.
Do you use insulation installation contractors?
No, we employ our own installers - we don't use contractors. Our own insulation installers across our regions are IAONZ trained and accredited, and use the NZ Building Code and NZS 4246 as the source of our product and installation guidelines.

Our installer teams adhere to COVID-19 guidelines and already have clear Brightr identification, wear uniforms, ID badges, and vehicles to help ensure residents in the homes feel safe and secure when we arrive for the installation.
We have demonstrated long standing health and safety practices and measures in place to keep you and our teams safe. We have our own H&S policy and procedures as well as industry based Impac Prequal (Category 3, 4 star rating), SiteSafe SiteWise Green accreditation, and SHE H&S PreQualification.
Ask a question about New Build Insulation
3 customer reviews
Your installers completed the installation of the insulation today. I was impressed at how hard working and meticulous to detail these two young men are. They are a credit to your company. Many thanks,

Peter, Rotorua
Please pass on our thanks and appreciation to your installers, and the team. We found everyone to be friendly and professional, they were on time, and finished the work quickly and without fuss. We are happy to recommend you to anyone looking to have work carried out. Thanks Again. PS: Noticeable difference in the comfort levels of our home now, should have done it sooner!

Colin, Tauranga
The two blokes that carried out our insulation job were very professional & friendly! Did the job quickly and efficiently.

Aroha, Auckland
DOWNLOAD CEILING INSULATION FACTSHEET
To help in understanding the key aspects of ceiling insulation we've created a handy Factsheet to help you evaluate what you need.
You can download it here or give us a call for free advice and a price for what suits your home.
Read more about ceiling insulation
Ceiling Insulation Reviews
Boys were efficient and hard working, they left with the place tidy and did a excellent job. As soon as I know someone that will benefit from this I will be recommending you.

Noella, Otago
All good at my end, the guy who did the job was excellent. Not only was he out of here in 3 hours but I checked the work after the fact and it was impeccable. Many Thanks.

John, Auckland
Thorough initial professional quote, good communication, punctual, install team very professional, friendly and very efficient. Final work checked by supervisor, could not ask for better service. I don't give out recommendations lightly so well done and thank you.

Ross, Christchurch
Need insulation?
We have free advice, quotes and finance solutions for home insulation. Send your details and we'll call you back to help.
---
Hate filling in forms? Call us direct 0800 888 766
We answer 24 hours, 7 days a week so call us anytime.