Heat pumps: Auckland & NZ wide.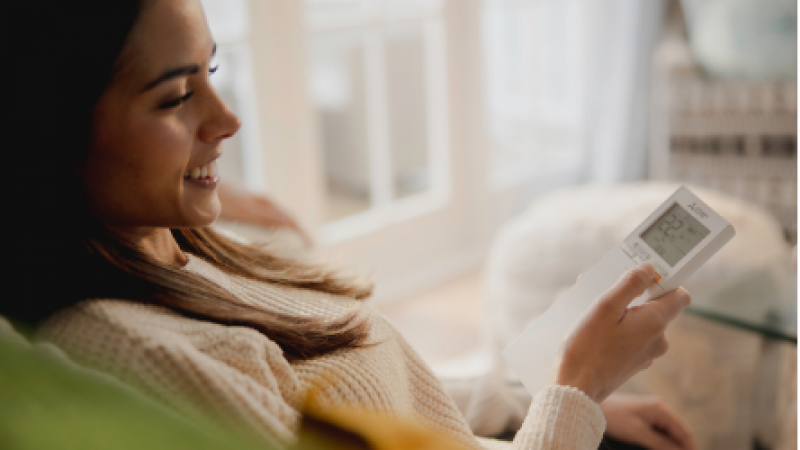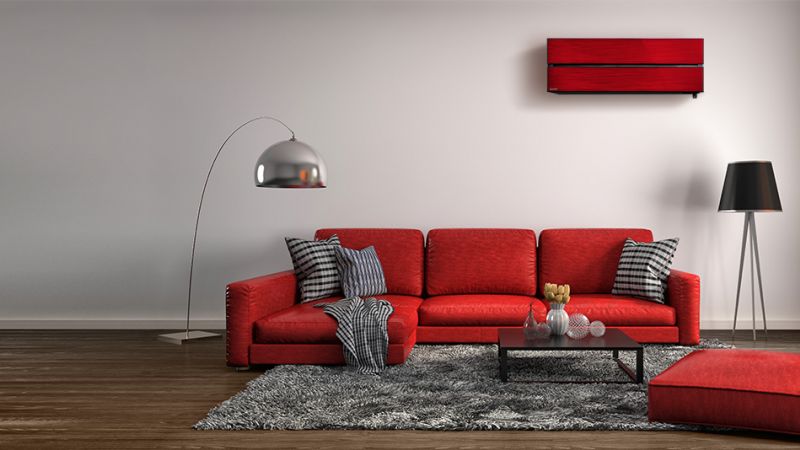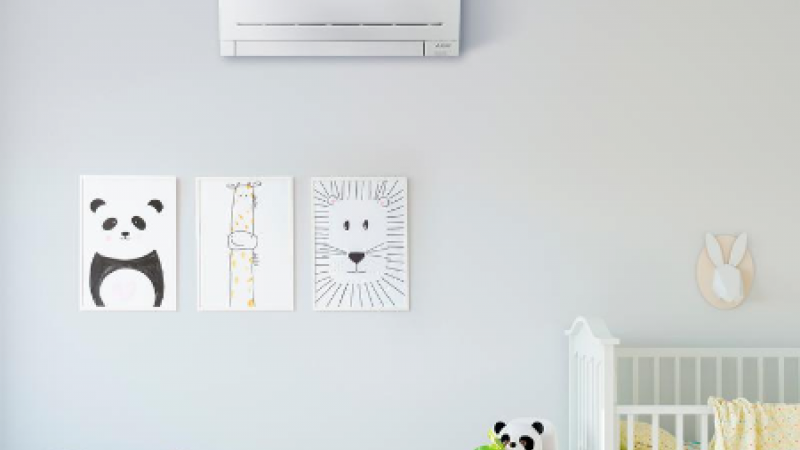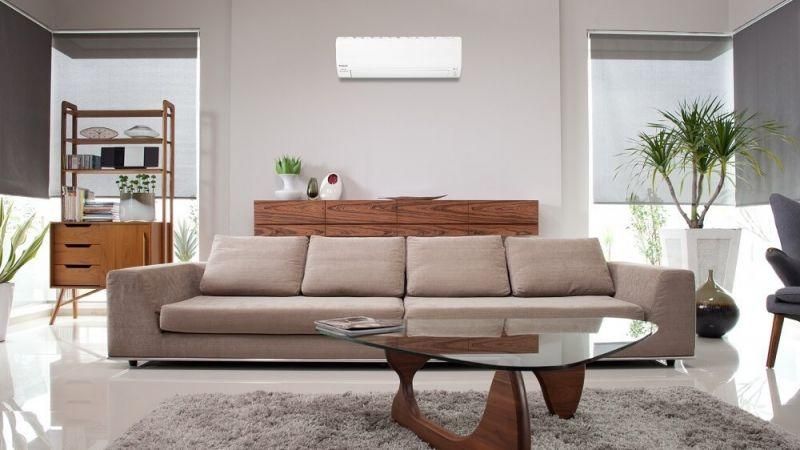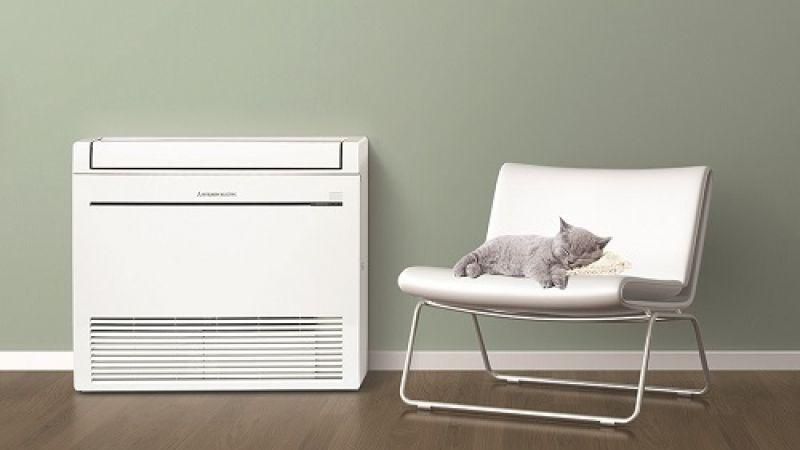 Product description
Product details
Heat Pumps: Best Brands, Quotes & Installation
Heat pumps are hugely popular because they give both winter warmth & summer cooling - all at the touch of a button. Heat Pumps are the most energy efficient form of electric heating available.
Brightr is an established heat pump installer with branches around NZ:
Expertise - experienced, authorised installers.
Approved provider in EECA's Warmer Kiwi Homes programme with 80 - 100% heat pump subsidies.
Auckland and New Zealand wide with 11 branches.
The best heat pump brands.
Brightr's heat pump brands all have proven reliability, performance, and energy efficiency. We have split systems in either high wall or floor console formats and all our brands have a range of price points to suit any budget. If you're not sure which brand to choose - we can help.
Heat pump installers - Auckland & NZ Wide.
All our prices are for complete supply and installation of a heat pump. Promoted prices on this website are for a back-to-back installation where the outdoor unit is directly behind the indoor unit minimising piping costs. We will help you find the best spot to install the wall unit and outside compressor at your house.
80% Heat Pumps Subsidies & Finance
We have 80-100% Warmer Kiwi Homes subsidies for eligible low-income homeowners, depending on the region. Contact us today for more information and quotes.
Heat pump servicing.
We also service heat pumps including cleaning filters and outdoor units to make sure the heat pump is working efficiently. We'll test and make sure everything is working properly and give everything a good check and clean.
Obligation-free Heat Pump Quotes
Free heat pump advice and a free home assessment. We can review your needs, compare brands, discuss where your heat pump is best located and provide an obligation-free quote. What have you got to lose?
Compare Heat Pumps.
If you are buying a heat pump or air conditioner, it's essential to have it correctly sized and positioned in your home. We offer free advice, help you select the best model and location in your home for the indoor and outdoor units plus we give no-obligation quotes and information on financial assistance that's available to make a yours a healthy, comfortable energy-efficient home.
From an energy efficiency standpoint, any heat pump brand is better than using other electric or gas heaters. Some brands however are better than others depending on your priority or your budget.

Mitsubishi Electric, Panasonic, Haier, Toshiba, Daikin and Mitsubishi Heavy Industries heat pumps have been selected by Brightr as the best heat pumps for our customers.
Our criteria for selecting these brands as the best are that they:
Are established and trusted brands in New Zealand.
Have reliable performance.
A commitment to excellent service support.
Good warranty performance and low warranty claims.
A range of price points to cover most budgets.
Some extremely quiet models.
Models that perform in very cold regions.
Heat pumps: Auckland, Wellington, Christchurch, Dunedin & everywhere in between.
Brightr is a major New Zealand-owned heat pump installer and is proud to be local helping locals to be more energy efficient.
We have teams installing heat pumps in Auckland, Waikato, Bay of Plenty, Rotorua, Hawke's Bay, Taranaki, Manawatu, Wellington, Canterbury and Otago.

We provide heat pump advice, quotes and installation for most of the country with heat pump installation teams located in:
Heat pump subsidy criteria.
Warmer Kiwi Homes has heat pump 80-100% subsidies for eligible homeowners nationwide within 50km of each of our branches. The subsidies are for:
Owner occupiers only
Already insulated houses.
Built prior to 2008.
For the main living room only.
The living room must not already have a heating device.
Finance & Funding
Heat pumps can lower your heating bills signifcantly compared to other forms of electric heating. If finding the money up front is a challenge there are a variety of low or no interest options to spread the payments while you save on power.
ANZ 1% p.a. for 3 years up to $80,000
Westpac Warm Up Loans
ASB Better Homes Loan
Mortgage Top-Ups for energy efficiency products
Q Card Finance
BNZ Green Home Loan Top-Ups
Heat Pump Subsidies & Finance support.
Brightr has Warmer Kiwi Homes Heat Pump Subsidies for eligible homes throughout New Zealand. Check to see if you're eligible by registering your interest online or calling 0800 888 766.
Not eligible? Don't worry - making heat pumps affordable is what we do best. There are a range of low/no-interest payment options that can help you. Check out our finance page for more information.
9 questions & answers about this product
How does a Heat Pump work? What makes it so efficient?
How does a heat pump work?
A heat pump is a device that can be used to heat your home, even on a cold day. It works by transferring heat from the outside air to the inside. Instead of generating heat like traditional heating systems, heat pumps use a clever mechanism to extract heat energy from the outdoor air and transfer it inside your home.
Even in cold temperatures, there is still some heat energy present in the air compared to the temperature of the heat pump's refrigerant. The heat pump's refrigerant can extract this heat energy from the outdoor air.
To understand it simply, you can think of a heat pump like a refrigerator in reverse. Just as a refrigerator extracts heat from its interior, making it cooler, a heat pump extracts heat from the outdoor air, making it warmer. In the case of heating, the heat pump extracts heat from the colder outdoors and releases warm air inside your home.
Technical explanation of how a heat pump works:
The heat pump system consists of four main components: the evaporator, compressor, condenser, and expansion valve. Each of these components plays a vital role in the heat transfer process.
The process begins with the evaporator, located outside your home. It has copper tubes and fins. The refrigerant enters the evaporator as a low-pressure, cool liquid. As the outdoor air passes over the evaporator fins, the refrigerant absorbs heat from the air, causing it to evaporate and turn into a gas.
Once the refrigerant vaporizes, it moves into the compressor, which is like the "heart" of the heat pump system. The compressor pressurizes the refrigerant gas, increasing its temperature and energy level. This compression process significantly raises the refrigerant's pressure and temperature.
The high-pressure, high-temperature refrigerant gas then moves into the condenser, which is located inside your home. The condenser is another set of copper tubes with fins. As the refrigerant flows through the condenser, indoor air passes over the fins, and the refrigerant releases its heat energy, causing it to condense back into a liquid state. This releases warm air into your home.
After the condensation process, the refrigerant, now in liquid form, moves through the expansion valve. The expansion valve is a small passage that reduces the pressure of the refrigerant, allowing it to rapidly expand. As the pressure decreases, the refrigerant becomes much colder.
This cold liquid refrigerant then flows back to the evaporator, and the cycle starts again as it absorbs heat from the outside air, repeating the process.
By continuously transferring heat from the outdoor air to the indoor space, a heat pump can effectively heat your home, even in cold weather. Likewise, with reverse cycle operation, it can cool your home even when it's hot outside.
Efficiently create 4 seasons comfort in your home with a heat pump.
Regenerate response
Regenerate response
What types of Heat Pump are there?
Types of Heat Pumps
There many types of heat pump but the three of most interest and appeal in New Zealand are:
Hi Wall/Split System Heat Pumps: These have the familiar long rectangular indoor unit that is mounted high on one of your internal walls. It is connected to an outside unit that includes the compressor.
Floor Heat Pumps also known as Floor consoles: A floor heat pump heats you a bit more quickly due in part to the fact that they are at the same height as you when you're sitting. They are a good option when you don't have suitable wall space for a wall mounted heat pump as they sit on the floor instead. Read more about Floor Console Heat Pumps.
Ducted Heat Pumps: A ducted system which distributes heat to multiple rooms via ducts to roof vents.

How much does a heat pump cost to buy?
Heat Pump Prices
We have a range of heat pump air conditioners available to suit most budgets with levels depending on the heating output required, features, design and brand. Get in touch with us, to request for a quote.
We believe any heat pump is better than using other forms of electric heating so we have a range of brands available to make having a heat pump affordable.
Note that many advertised heat pumps are for the unit only - our prices are for installed heat pumps based on a back-to-back installation.
Compare heat pump prices:
The two most important factors to consider as you compare heat pump prices and quotes are:
Does it include installation? The advertised prices and specials of appliance retailers usually exclude installation cost. Typically the installation cost they add is $850 - $1500 for a back-to-back install so it's a significant factor to take into account.
What size heat pump do I need? The size heat pump required varies a lot depending on the room, state of the house, geography etc. If you get the heat pump size wrong:

It will not perform as well - you'll have uneven heat in the room.
The heat pump will not work as designed and may breakdown.
As a rental property (either now or when you sell your home) it will not comply with the Healthy Homes Standards if the unit is too big or too small.
If the size of the heat pump differs between two suppliers check if they have used the Tenancy Services Heating Calculator. This is the methodology Brightr uses to correctly calculate capacity and it will also ensure if your home becomes a rental property in the future, that it is a compliant size.
What size heat pump do I need for my home vs a rental property?
Heat Pump Sizing
The size heat pump you need for your room depends on the size of the room, the number and size of windows and orientation of the room to the sun. Whether or not the home is insulated will also affect performance.
As each home is individual, a home assessment from us is necessary to ensure the correct size heat pump is quoted. A heat pump that is too large for a room can have as bad comfort and running cost implications as one that is too small.
Heat Pump Calculators
There are many heat pump calculators available from the very simple to highly complex.
Heat Pump Calculation for Rental or Potential Rental Properties
With the introduction of the Healthy Homes Standards for rental properties, MBIE requires that the heating requirement of the main living room is carefully calculated and met for all rental properties. Given that you home may one day be sold and used as a rental - it is best to get a correctly sized heat pump.
The MBIE calculator is extremely detailed and requires precise measurements of the room, walls and windows plus any adjacent spaces to determine the required heating capacity.
You can check out the MBIE Tenancy Services Heating Assessment Tool or alternatively have one of our team come measure it up for you and give you an obligation free quote.
Click to see if you can calculate what size Heat Pump you need yourself. Or contact us we're pros at using it.
How much does it cost to run a heat pump?
Heat pump running costs.
Heat pumps are not as expensive as you'd think to run. Heating your home with a heat pump can cost around $1 per day but it very much depends on many factors including the region you live in, size of the room, the amount of insulation you have and of course how often and for how long you use it.
Read more about heat pump running costs.
Are heat pumps less effective when it is extremely cold?
Some heat pumps are less effective as the temperature approaches zero - while others can be more effective.
The less effective models may have been designed primarily for countries with a different climate to New Zealand and be optimised for cooling.
We have ensured that we have brands and models designed for New Zealand's climate including the extreme cold of Otago, Southland and the Central Plateau.
Both Mitsubishi Electric and Mitsubishi Heavy Industries have models that perform very well at low temperatures. In fact Mitsubishi Electric guarantee their heat pumps will operate in weather as low as 15°C.
Read more about Heat Pumps for cold climates.
How should I compare Heat Pumps?
Buying a Heat Pump?
Buying a Heat Pump for the first time can be challenging as you don't know what you don't know - and that's why we're here to help. But firstly congratulations on considering buying a heat pump:
You'll be saving power and money versus other heat sources.
You'll create a healthier environment for your home.
You'll be using a clean-heat that doesn't pollute your neighbourhood in winter.
and they're surprisingly cheap to run.
Compare Heat Pumps
What should I compare when buying a heat pump? The priorities may differ depending on whether it's your first heat pump, for a living room vs a bedroom, your home or a rental
How much will it cost to buy? A heat pump is a significant cost for a household. Our perspective is that any heat pump is better than using radiant heaters so we have a range of trusted brands and price points to make switching to a heat pump easier.
How efficient is it to run? What is the annual estimated running cost of the model. The most efficent models may cost a little more but save you more money in running costs.
What service support does it have? A heat pump should give you many years of trouble-free operation. To ensure this, we only sell brands that from experience we know will stand behind their products with the parts, advice and service network necessary to ensure long operation.
Is it an established brand? How well known is that heat pump brand and what will a future purchaser of my home recognise and appreciate the
How does it perform in my location? Heat pump performance in Auckland during winter is vastly different to Dunedin and Queenstown. Some brands perform better in very cold conditions especially Mitsubishi Electric and Mitsubishi Heavy Industries. Most other brands have a lower performance at 2 degrees than at 7 degrees whereas these two brands excel in the cold.
How quiet is it? In bedrooms in particular, quiet operation is a priority. It's not only the noise of the indoor unit you need to consider. If the outdoor unit for your heat pump is too noisy - you may have issues with your neighbours. There are so many noise complaints to Councils relating to heat pump noise that Auckland Council has published a pamphlet on the issue.
Designer heat pumps? A living room heat pump is also on display for all to see and there are a range of designs, and colours, available. Do you want it to be a bold talking point or absolutely minimalist.
Other features to consider:

Wifi so you can start your heat pump on your way home from work.
Timers: auto-off for when you go to bed and auto-on for a warm bedroom in the morning.
You can compare the heating performance, indoor and outdoor sound levels of various heat pumps on our Quiet Heat Pumps page.
Heat Pump Subsidies - what's the eligibility criteria?
80% Heat Pump Subsidies
EECA's Warmer Kiwi Homes programme offers 80% subsidies to homeowners that live in a home built before 2008 in a low income area who don't already have a heat pump, wood burner or flued gas heater in their main living room. Community Service Card holders are also eligible. It is a requirement to be adequately insulated before you can get your heat pump installed - the good news being that insulation is subsidised too and we can help you with both insulation and heat pumps.
What is a Low-Income Area for Subsidies?
The Warmer Kiwi Homes programme targets neighbourhoods that hve been identified through census data to be in most need through a statistic called the "New Zealand Deprivation Index". The 30% of homes identified as being in most need are eligible for the subsidies if they are owner-occupied whether or not the owner has a Community Services Card. The NZDI is address specific so it is only by checking your address that eligibility can be determined.
Interest-Free Mortgage Top Ups
Several banks allow their mortgage-holding customers to get an interest-free mortgage top-up to cover the cost of insulation and heat pumps. This is recognized by the banks of the health, home improvement and sustainability benefits of insulation and heating.
Do you service heat pumps?
Yes we do service heat pumps to ensure more efficient operation. Read more here.
Spring and summer is a good time to service heat pumps after a busy winter of use. We recommend getting your heat pump serviced at least once a year. Our qualified heat pump teams will check both indoor and outdoor units to make sure they're working properly and efficiently, give everything a good clean and tidy, and replace the remote control battery if needed.
Ask a question about Heat Pumps
3 customer reviews
The service and assessment all went very well and installation followed through too. The end result of the heat pump was well worth having.

Lynn, Auckland
I love the heat pump, great investment.

Stephen, Hawke's Bay
The salesperson was very informative available to meet with us after hours. He knew what he was talking about, provided me the best option available for the size of the house and why. The heat pump made a difference to my father's health and wellbeing. Installation was also speedy and efficient. My power bill has decreased slightly due to managing heat control efficiently as per the advice from the salesperson.

Cherie, Taranaki
Get Heat Pump Advice and free quotes
Create 4 seasons comfort in your home. Get free advice and quotes, or simply check your eligibility for subsidies by filling in your details below.
---
Hate filling in forms? Call us direct 0800 888 766
We answer 24 hours, 7 days a week so call us anytime.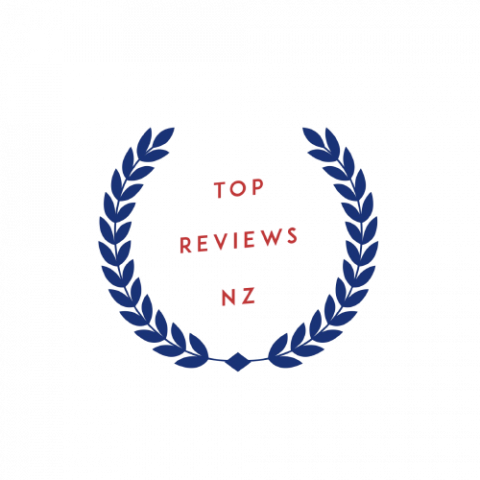 TOP HEAT PUMP REVIEWS
Brightr is part of InZone Industries Ltd has been installing heat pumps since 2009 around New Zealand and InZone is:
Brightr InZone Industries Ltd is the only Toitū net carbonzero certified energy efficiency organisation in New Zealand.