Heat Pumps: Best Brands, Quotes & Installation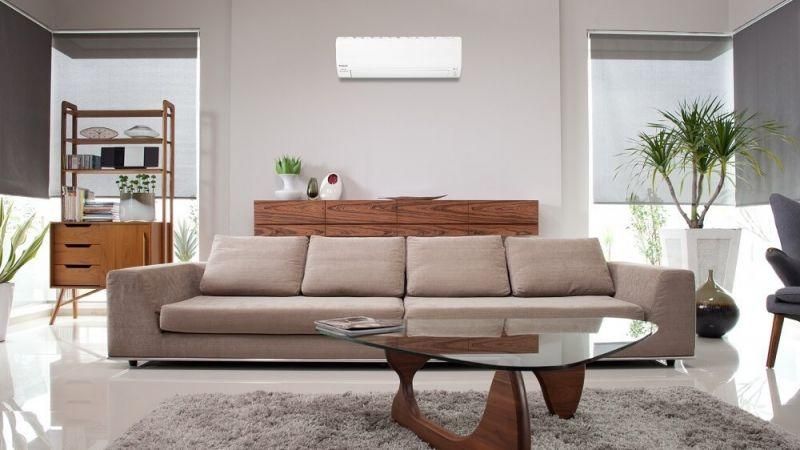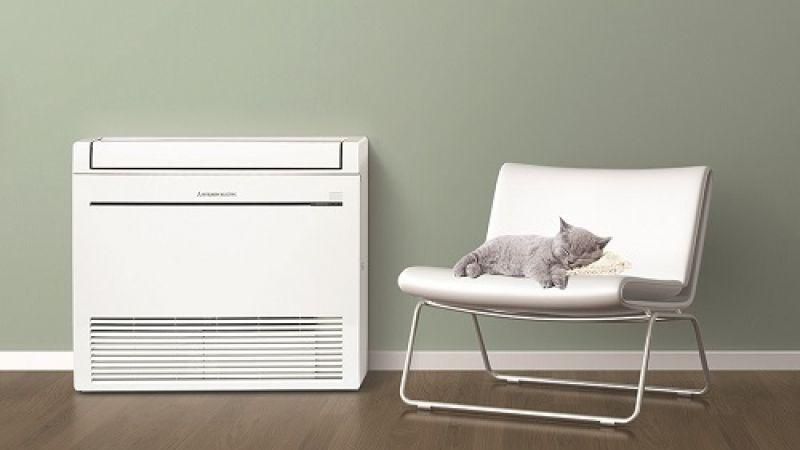 Product description
Product details
Heat Pumps vs Air-conditioners?
Heat Pumps and air-conditioners are actually the same thing. Kiwis use versatile reverse-cycle heat pumps that can both heat and cool to make your home temperature just right. These clever heat pumps can also act as a dehumidifier, air purifier and fan.
Heat pumps are hugely popular because they give winter warmth & summer cooling - all at the touch of a button - and they're the most cost effective form of electric heating available.
Free Heat pump Advice.
We can review your needs, compare brands, discuss where your heat pump is best located and provide an obligation free quote. All our prices are for supply and installation. Call for a FREE heat pump or air conditioning assessment.
Heat Pump Subsidies
Brightr has Warmer Kiwi Homes Heat Pump Subsidies in some regions. Check to see if you're eligible by registering your interest online or calling 0800 888 766.
If you are buying a heat pump or air conditioner, it's essential to have it correctly sized and positioned in your home. We offer free advice, help you select the best model and location in your home for the indoor and outdoor units plus we give no-obligation quotes and information on financial assistance that's available to make a yours a healthy, comfortable energy efficient home.
Interest-free heat pumps.
To make home comfort affordable we can let homeowners pay for purchases over up to 24 months interest free. Split into equal monthly instalments a heat pump can be from as little as $79 per month! T&Cs apply.

The best heat pump brands.
We stock leading brands Mitsubishi Electric, Panasonic, Mitsubishi Heavy Industries and Haier heat pumps which are great at heating and as an air conditioner. Available with high wall or floor heat pumps, all these brands are well supported and trusted by New Zealanders.
Heat pumps: Auckland, Wellington, Christchurch, Dunedin & everwhere in between.
We have teams installing heat pumps in Auckland, Northland, Waikato, Bay of Plenty, Rotorua, Hawke's Bay, Taranaki, Manawatu, Wellington, Canterbury and Otago.

We provide heat pump advice, quotes and installation for most of the country with heat pump installation teams located in:
Heat pump servicing.
We service heat pumps including cleaning filters and outdoor units to make the heat pump is working efficiently. A great time to get a heat pump service is after a busy winter of use, and before the humid, high pollen season begins. We'll test and make sure everything is working properly and give everything a good check and clean.
Heat pump subsidies.
Warmer Kiwi Homes has heat pump 80% subsidies for eligible homes in the Bay of Plenty area including Rotorua and the Eastern Bay. The subsidies are for:
Owner occupiers only
Already insulated houses.
Built prior to 2008.
For the main living room only.
The living room must not already have a heating device (open fire, existing heat pump - working or not).
Finance & Funding
Heat pumps are considered the most energy efficient form of electric heating for NZ homes. We have a range of financial support available to make installing heat pumps in your home more affordable.
One Smart Energy 24 month instalment plan
Council Rates Programmes for Insulation & more
ANZ up to 4 years interest-free
Westpac Warm Up Loans
Mortgage Top-Ups for energy efficiency products
Q Card Finance
Squirrel Money
11 questions & answers about this product
What subsidies or finance options are available for Heat Pumps?
80% Warmer Kiwi Homes Subsidies
EECA's Warmer Kiwi Homes programme offers 80% subsidies to homeowners that live in a home built before 2008 in a low income area who don't already have a heat pump, wood burner or flued gas heater in their main living room. Community Service Card holders are also eligible. It is a requirement to be adequately insulated before you can get your heat pump installed - the good news being that insulation is subsidised too and we can help you with both insulation and heat pumps.
Interest Free Mortgage Top Ups
Several banks allow their mortgage holding customers to get an interest free mortgage top-up to cover the cost of insulation and heat pumps. This is recognitionby the banks of the health, home improvement and sustainability benefits of insulation and heating.
Brightr Interest Free Instalment Plan
Take your Heat Pump price and divide by 24!
To make paying for a heat pump more manageable - we have have an interest free instalment plan. Truely interest free with no residual balance, establishment fee or annual fee - you simply divide your heat pump price by 24 and pay monthly for 24 months (or 6, 12 or 18 months as you prefer).
For our small model mentioned above this is just $80/month over 24 months. T&Cs apply
Do you have a Buying Guide for Heat Pumps? What do I need to consider?
Heat Pump Buying Guide
Buying a Heat Pump for the first time can be challenging as you don't know what you don't know - and that's why we're here to help. But firstly congratulations on looking at buying a heat pump:
You'll be saving power.
You'll save money versus other heat sources.
You'll create a healthier environment for your home.
You'll be using a clean-heat that doesn't pollute your neighbourhood in winter.
and they're surprisingly cheap to run.
One of the most important considerations is cost ...
What heat pump can you afford?
Any heat pump is better than using other electric heating so we always have a range of trusted brands and price points to make it easier.
In addition we are the only heat pump installer that offers our own interest free instalment plan. You'll be dealing direct with us and there's no interest, set-up fees or annual fees. Just chop the purchase cost into 24 equal payments.
You'll also find answers to a range of other key purchase considerations in our other FAQs like:
What size heat pump do I need?
Where can the heat pump be installed?
How noisy are heat pumps?
How do I look after my heat pump?
What's the difference between a Heat Pump and an Air Conditioner?
HEAT PUMP = AIR CONDITIONER
A heatpump is a type of technology that is used in refrigerators, air conditioning units and even some clothes dryers. They work by taking heat from one air source and transferring it to another using a sophisticated compressor, fan and refrigerant gases.
Due to our climate in New Zealand, our use is focused on winter heating. "Heat Pump" has consequently become the generalised term for reverse cycle air-conditioning.
Part of the reason the term is so popular is also due to the financial support provided by EECA, banks and some councils to make our homes more energy efficient and healthy. They too emphasised heat pumps since it is the efficient heating of homes that has such a great payback in improved health.

Other countries may think we're stange but an air conditioner is a heat pump and so that's what we call them. Summer or winter most kiwis tend to say:
What's the temperature setting on the heat pump?
It's so hot and stuffy, let's turn on the heat pump.
I'm so glad we've got a heat pump, it's freezing outside.
What's a reverse cycle heat pump?
Virtually all heat pumps available in New Zealand are "reverse-cycle" which means they can be used for both heating and cooling which has undeniable benefits on hot summer days and nights.
Some countries that have much milder winters than New Zealand have air conditioning units that are cooling-only. Technically a heat pump is still the technology used to cool (much like a refrigerator) so rather than confuse people we call them air conditioners.
What types of Heat Pump are there?
Types of Heat Pumps
There many types of heat pump but the three of most interest and appeal in New Zealand are:
Hi Wall/Split System Heat Pumps: These have the familiar long rectangular indoor unit that is mounted high on one of your internal walls. It is connected to an outside unit that includes the compressor.
Floor Heat Pumps also known as Floor consoles: A floor heat pump heats you a bit more quickly due in part to the fact that they are at the same height as you when you're sitting. They are a good option when you don't have suitable wall space for a wall mounted heat pump as they sit on the floor instead.
Ducted Heat Pumps: A ducted system which distributes heat to multiple rooms via ducts to roof vents.

How much does a heat pump cost to buy?
Heat Pump Prices
We have a range of heat pump air conditioners available to suit most budgets starting from $1,899 installed and increasing from that level depending on the heating output required, features, design and brand.
We believe any heat pump is better than using other forms of electric heating so we have a range of brands available to make having a heat pump affordable.
Note that many advertised heat pumps are for the unit only - our prices are for installed heat pumps based on a back-to-back installation.
Compare heat pump prices:
The two most important factors to consider as you compare heat pump prices and quotes are:
Does it include installation? The advertised prices and specials of appliance retailers usually exclude installation cost. Typically the installation cost they add is $750 - $1000 for a back-to-back install so it's a significant factor to take into account.
What size heat pump do I need? The size heat pump required varies a lot depending on the room, state of the house, geography etc. If you get the heat pump size wrong:

It will not perform as well - you'll have uneven heat in the room.
The heat pump will not work as designed and may breakdown.
As a rental property (either now or when you sell your home) it will not comply with the Healthy Homes Standards if the unit is too big or too small.
If the size of the heat pump differs between two suppliers check if they have used the Tenancy Services Heating Calculator. This is the methodology Brightr uses to correctly calculate capacity and it will also ensure if your home becomes a rental property in the future, that it is a compliant size.
What size heat pump do I need for my home vs a rental property?
Heat Pump Sizing
The size heat pump you need for your room depends on the size of the room, the number and size of windows and orientation of the room to the sun. Whether or not the home is insulated will also affect performance.
As each home is individual, a home assessment from us is necessary to ensure the correct size heat pump is quoted. A heat pump that is too large for a room can have as bad comfort and running cost implications as one that is too small.
Heat Pump Calculators
There are many heat pump calculators available from the very simple to highly complex.
Heat Pump Calculation for Rental or Potential Rental Properties
With the introduction of the Healthy Homes Standards for rental properties, MBIE requires that the heating requirement of the main living room is carefully calculated and met for all rental properties. Given that you home may one day be sold and used as a rental - it is best to get a correctly sized heat pump.
The MBIE calculator is extremely detailed and requires precise measurements of the room, walls and windows plus any adjacent spaces to determine the required heating capacity.
You can check out the MBIE Tenancy Services Heating Assessment Tool or alternatively have one of our team come measure it up for you and give you an obligation free quote.
Click to see if you can calculate what size Heat Pump you need yourself. Or contact us we're pros at using it.
How much does it cost to run a heat pump?
Heat pump running costs.
Heat pumps are not as expensive as you'd think to run. Heating your home with a heat pump can cost around $1 per day.
Using the government's GenLess Running Cost Calculator the 6 month running costs for a 3.5kW Heat pump on heating costs between $77 - 230 depending on how many hours per day you run it (3 - 9 hours). Check out our estimates for different sized units and running times and the basis for their calculations.
Where can a heat pump be installed?
Correct location of your indoor unit is essential for optimum performance and for comfort. Placement of a high wall system:
is ideally on an outside wall,
should not be directly above where you will be sitting as it will create draughts and possibly noise nuisance,
cannot be too close to the ceiling or an adjacent wall.
We are experts and can help you choose the perfect spot to install the heat pump based on the layout of your home.
Air clearances around heat pumps
Do you sell heat pumps near me?
We have branches all our New Zealand with locals helping locals make the best of their energy use with heat pumps and air conditioning. We don't have showrooms - instead we can talk to you over the phone or visit you in you home at a time that suits to advise and recommend the heat pump that best suits your specfic home.Follow the links below to your local branch or call us on 0800 888 766.
We install within 50kms of our branches around the country and up to 100km which may incur a small call out cost.
What are the best brands of heat pump? What's the best way to compare Heat Pump Brands?
From an energy efficiency standpoint, any heat pump brand is better than using other electric or gas heaters. Some brands however are better than others depending on your priority or your budget.

Mitsubishi Electric, Panasonic, Haier and Mitsubishi Heavy Industries heat pumps have been selected by Brightr as the best heat pumps for our customers.
Our criteria for selecting these brands as the best are that they have:
A brand that is established and trusted in New Zealand.
Reliable performance.
A committment to excellent service support.
Good warranty performance and low warranty claims.
A range of price points to cover most budgets.
Some extremely quiet models
Models that perform in very cold regions.
What else should I compare when buying a heat pump?
How efficient is it? What is the annual estimated running cost of the model. The most efficent models may cost a little more but save you more money in running costs. You can check the running costs of specific models at:
Is it a trusted brand? How well known is that heat pump brand and what will a future purchaser of my home feel about it?
How does it look? A living room heat pump is also on display for all to see and there are a range of designs, and colours, available. Do you want it to be a bold talking point or absolutely minimalist.
How does it perform in my location? Heat pump performance in Auckland during winter is vastly different to Dunedin and Queenstown.
How quiet is it? In bedrooms in particular, quiet operation is a priority. It's not only the noise of the indoor unit you need to consider. If the outdoor unit for your heat pump is too noisy - you may have issues with your neighbours. There are so many noise complaints to Councils relating to heat pump noise that Auckland Council has published a pamphlet on the issue.
You can compare the heating performance, indoor and outdoor sound levels of various heat pumps here.
Do you service heat pumps?
We do, we supply and install heat pumps.
Spring and summer is a good time to service heat pumps after a busy winter of use. We recommend getting your heat pump serviced at least once a year. Our qualified heat pump teams will check both indoor and outdoor units to make sure they're working properly and efficiently, give everything a good clean and tidy, and replace the remote control battery if needed.
Ask a question about Heat Pumps & Air Conditioners
3 customer reviews
The service and assessment all went very well and installation followed through too. The end result of the heat pump was well worth having.

Lynn, Auckland
I love the heat pump, great investment.

Stephen, Hawke's Bay
The salesperson was very informative available to meet with us after hours. He knew what he was talking about, provided me the best option available for the size of the house and why. The heat pump made a difference to my father's health and wellbeing. Installation was also speedy and efficient. My power bill has decreased slightly due to managing heat control efficiently as per the advice from the salesperson.

Cherie, Taranaki
Get Heat Pump Advice & Quotes
Create 4 seasons comfort in your home. Get free advice on the best heating solution for your home and budget. We're here to help, give no-obligation quotes and have Warmer Kiwi Homes subsidies for eligible homeowners.
---
Hate filling in forms? Call us direct 0800 888 766
We answer 24 hours, 7 days a week so call us anytime.