When buying a new heat pump there are two costs to consider: the purchase cost and the running cost.
Heat Pumps: Cost to Buy
Our heat pump prices start at just $1899 for a fully installed heat pump or $79/month on our 24 month Brightr Instalment Plan.
We can discuss the right size and type of heat pump for your room or house and your budget. Our quotes are 100% obligation free and we have leading brands for all budgets.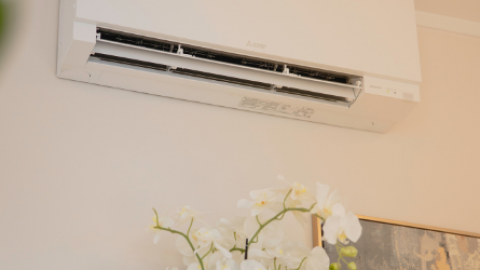 Winter Heat Pump Running Costs
If you're concerned about the impact of heat pumps on your power bill - table below shows the total heat pump running costs in winter.
Winter heat pump running costs depend on a number of factors - some are to do with the size and state of your home, some relate to the efficiency of the model you buy and others to do with geography and the way you use your heat pump. The running cost estimates beow are from the Gen Less Running Cost Calculator assuming a 4-star heat pump, an electricity cost of 26c per kWh for 6 months of the year.
6 month heat pump heating costs
Anything under $183 means it costs less than $1 per day.
| Heat Pump Output | 6 months x 3 Hours daily | 6 months x 6 Hours daily | 6 months x 9 Hours daily |
| --- | --- | --- | --- |
| 2.5 kW | $54.99 | $109.98 | $164.97 |
| 3.5 kW | $76.99 | $153.97 | $230.96 |
| 4.5 kW | $98.98 | $197.97 | $296.95 |
| 5.5kW | $120.98 | $241.96 | $362.94 |
| 6.0kW | $142.98 | $285.95 | $428.93 |
Source: Gen Less's Running Cost Calculator March 2021. More specific running costs for individual models can be found at the Gen Less Rightware Tool. These figures are estimates only.

Get Heat Pump Advice & Quotes
Create 4 seasons comfort in your home. Get free advice on the best heating solution for your home and budget. We're here to help, give no-obligation quotes and have Warmer Kiwi Homes subsidies for eligible homeowners.
---
Hate filling in forms? Call us direct 0800 888 766
We answer 24 hours, 7 days a week so call us anytime.
Free Heat Pump Advice & Quotes
Making health and comfort more accessible is what we're all about.
We can discuss the right size and type of heat pump for your room or house and your budget. Our quotes are 100% obligation free and we have models starting from just $1899 installed.

Helping make energy efficiency affordable, we have honestly interest free instalment plans over up to 24 months so you can spread your payments while you lower your running costs. No sign-up fees, no interest and nothing left to pay at the end. Alternatively Councils allow the costs of heat pumps (& insulation ) to be put on your Council Rates and paid off over evenlonger periods.
To get an obligation free price estimate call us today on 0800 888 766 or Contact Us below.
Call 0800888766 or Contact
Factors affecting heat pump running costs.
The actual running costs of a heat pump in your home is highly individual as it's dependent on many factors including:

The size of the room and as a consequence the heating output in kilowatts required of your heat pump.
The number of hours you run the heat pump.
The star rating of the model you choose - how much energy input is required.
The level of home insulation you have which influences the running time of the heat pump.
Your power company and the cost you pay for your electricity.
The number of windows and type of glazing.
Orientation of the house (north/south facing)
The average outside temperature in your region.
If the unit has been sized correctly for the room.
If the unit has been positioned correctly in relation to location of windows and doors.
Regular cleaning of filters.
Preferred indoor temperatures.
If the heat pump is used continuously or intermittently.
Installation and positioning of the outdoor unit.
Humidity level.